Education
Good News for Ordinary People
Growing in Faith
Draw nearer to God by exploring the Bible and religious topics.  Express your faith in new ways through spiritual practices and small group discussion.  Adult Learning offers Bible studies, book studies, classes and events to deepen your faith and help you apply it to your daily life.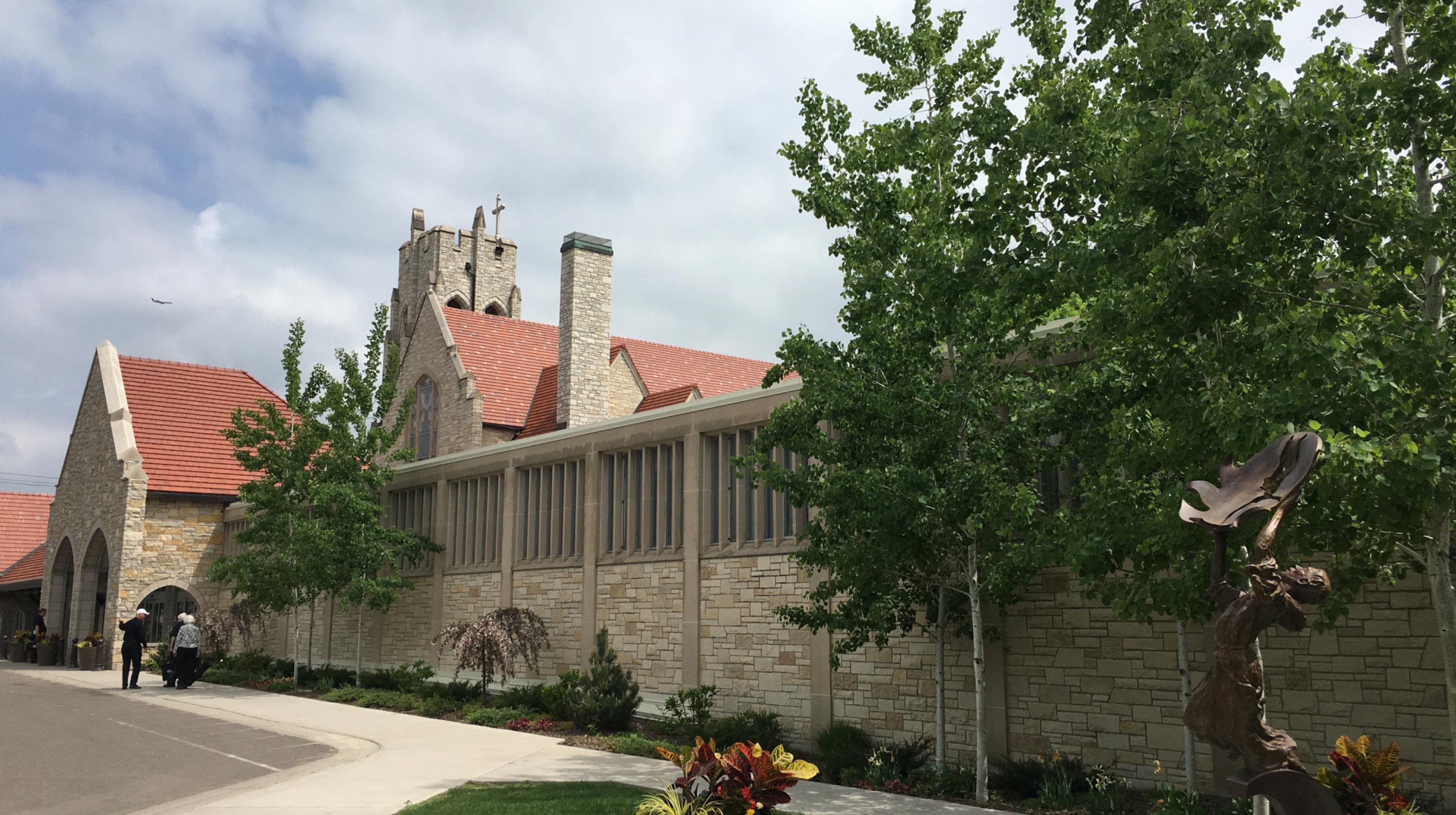 Bible & Theological Studies
The 2020-2021 Living the Message once-a-month series taught by Pastors Lose and Ruud centered on the topic, "Everything You Ever Wanted to Know About the Bible… but were afraid to ask." We tackled and pondered and discussed questions like: What Is the Bible, Anway?, Is the Bible the Word of God?, and What About the Really Hard (or Weird?!) Parts? along with deeper dives into scripture. It has been both encouraging and thought-provoking to wrestle with these questions together with 600+ lifelong and new-to-bible study participants.
You can watch all 2020-2021 videos by clicking on the "Adult Education Videos" tab. And you are invited to join us next fall as we begin a new series. Watch for more information about the 2021-2022 series!
Conference & Retreat Center Offerings
Summer Midweek Worship
Journey through the Psalms
Dinner $15 | Bus Transportation $10
Often called the "prayer book of the Bible," the Psalms teach us to express ourselves fully to a God who listens with compassion. Humble gratitude, soaring praise, anguished lament, bitter outrage, awe-filled wonder, and restored hope: all this, and more, is brought before God in the Psalms. Join the Mount Olivet pastors each Wednesday evening at the Conference & Retreat Center as they explore some of the Psalms they find most inspiring and resonant with their faith.
Learn more here.
Outdoor Concert Series
July 31 & August 28, 6pm | $20 per concert (includes concert and dinner)
Nights full of music, nature, and food! Our outdoor concert series continues on July 31 with Heartfelt, a unique acapella blend of four women spanning four decades of life. From tight harmonies of the 1930s to fun renditions of current pop hits, Heartfelt will soothe your soul and touch your heart. Then come back on August 28 for an Old-Fashioned Country Gospel Show with Parson Paul and the Gloryland Express. Take a sentimental journey down memory lane with such old favorites as I Saw the Light, I'll Fly Away, and more. Featuring Mount Olivet member Parson Paul…or you may know him as Johnny Pineapple!
Learn more here.
Renewing Connections: A Retreat for Women
July 23-25 | Cost: $170- $280
Join Dr. Theresa Latini, Executive Director of Mount Olivet Conference & Retreat Center, and Rev. Kara Root, pastor of Lake Nokomis Presbyterian Church, for a weekend of renewing your connections to God, friends, and nature. Explore new prayer practices and spiritual journaling, meditate while walking the labyrinth, enjoy a guided nature hike, get creative with arts & crafts, converse at the patio fireplace, relax in the pool, and enjoy much needed rest.
Register here.
Women's Leadership in the Church: Ongoing Challenges and Unspoken Joys
August 16-18 | Cost: $375 – $500
A retreat for women clergy and women working on staff in churches, led by the Reverend Dr. Karoline Lewis. Based on her books, SHE: Five Keys to Unlock the Power of Ministry and EMBODY: Five Keys to Leading With Integrity, Karoline will guide participants in discussing the particular opportunities and obstacles faced by women church leaders. How can we navigate lingering sexism and patriarchy as we return to a new normal? How can we be replenished and empowered for ministry? This retreat will focus on theological issues and practical strategies to embolden embodied and authentic leadership in the church today.
Register here.
Personal & Spiritual Growth
All in-person activities at Mount Olivet suspended until further notice.
Chair Holy Yoga: Meets Mondays & Wednesdays at the Mpls Campus from 12:15-1:15pm.
Spiritual Energy Healing: Meets Mondays in Room 457 at the Mpls Campus from 6-9:30pm. Learn how the combination of prayer, God's power and the energy pathways in the body can reduce pain and promote healing. You will learn with experienced Healing Touch professionals who have helped many find relief from pain and illness. Underscoring the techniques is the firm belief that any release of pain or healing comes from God guiding them.
Book & Movie Discussions
In-person book discussions suspended until further notice. All are welcome to these upcoming online opportunities. For more information on all Adult Education offerings, contact Katie Stevenson at 612.767.2232 or by email.
Evening Book Discussion
This group meets the second Wednesday of each month at 7pm. Currently the group is meeting via Zoom and is facilitated by Mary Slinde. New members are always welcome. The only requirement is that one loves to read! Upcoming books:
March 10 – Night Watchman by Louise Erdrich
April 14 – Women of Troublesome Creek by Kim Michele
May 12 – Have you Seen Luis Valdez by Catherine Ryan Hyde
June 9 – Dutch House by Ann Patchet
Register here or contact Katie Stevenson at katies@mtolivet.org 612.767.2232
LGBTQ Voice and Verse
LGBTQ Voice and Verse is an educational opportunity of communal study in love, support, and continued understanding of all aspects of gender identity and sexual orientation in faithful life together.  Through shared experience, discussion, and learning, the gathering seeks to build mutual awareness and insight in this particular reality of faith and life toward honor and love for all.  All persons with diverse viewpoints are welcomed and held safe at these meetings.  Discussions are held the second Tuesday of each month, 6-6:45pm in Room 208.
If you'd like more information about LGBTQ Voice and Verse, contact Pastor Ruud at 612.767.2261 or by email.
Career & Calling
Career & Calling offers Mount Olivet members and friends a faith-based arena for nurturing careers. Join us for quarterly events – like delicious hot breakfasts with thought leaders presenting topics like purpose, balance, and professional growth, or our annual summer event where we cheer on the Twins and our networking community. We are all about aligning our WHY and our work to share our God-given gifts with the world.