Education
Good News for Ordinary People
Where Faith and Life Connect
Draw nearer to God by exploring the Bible and experiencing the power and possibility of Scripture. Express your faith in new ways through personal study and small group discussions.  Adult Education offers Bible studies, book groups, classes, and events to deepen your faith and help you apply it to your daily life.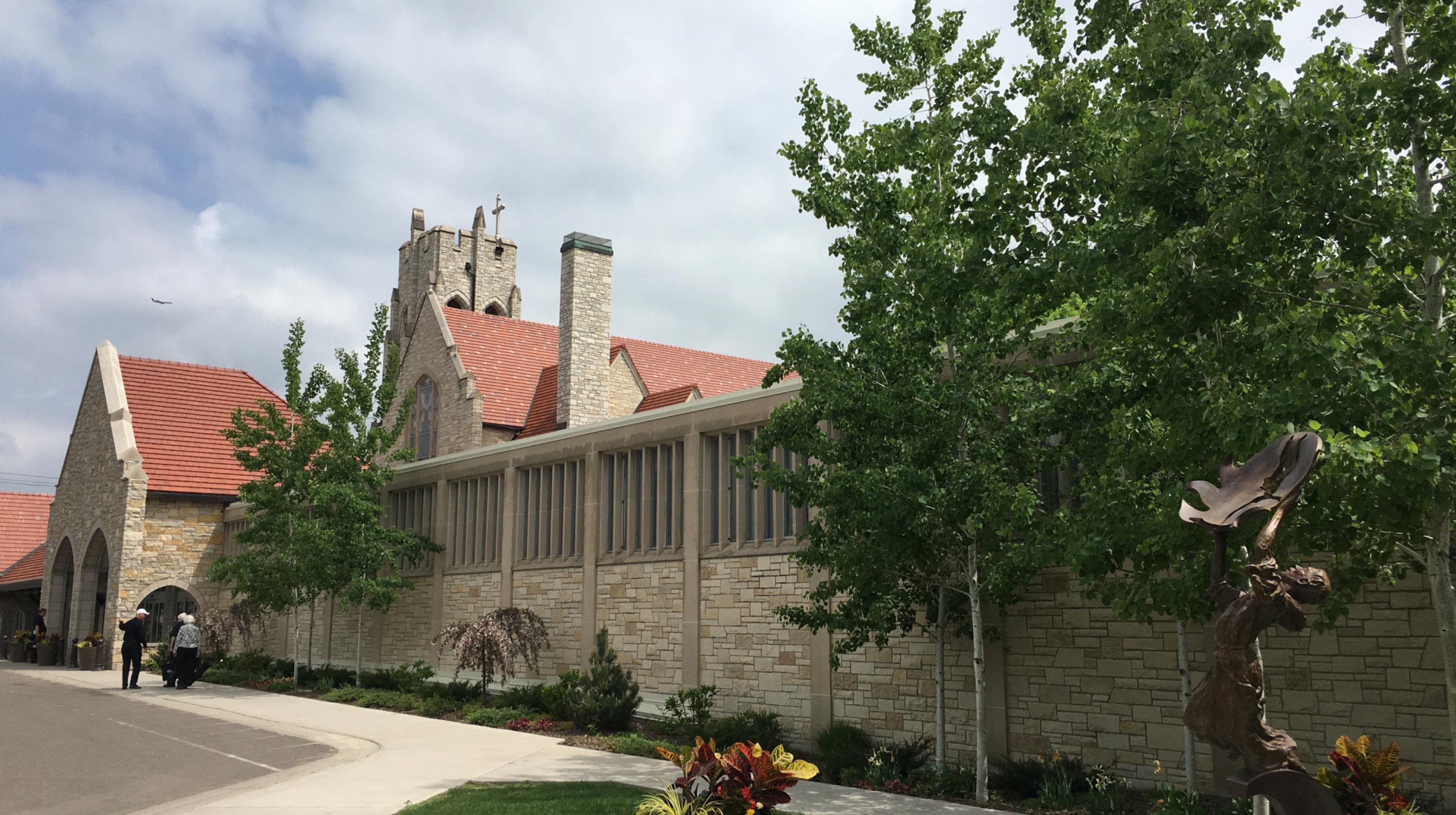 Bible & Theological Studies
The Living the Message Bible study returns this year with both in-person presentations, small group optional discussions, and recorded videos. Join in the study of "Everything You Ever Wanted to Know About the NEW TESTAMENT" taught by Pastors Ruud and Lose. Come to the Tuesday night presentation or watch and learn on your own time. The class topics for 2021-2022 are below. Register here today!
2021
October 5: What Is a Gospel Anyway? The Big Four ~ plus some New Testament overview with Pastor Lose
November 2: What Is the Kingdom of God and Why Does Jesus Talk About It So Much? Matthew, Mark, and Luke with Pastor Ruud
December 7: What About John? John, the Maverick Gospel with Pastor Lose
2022
January 4: Jesus Is Risen! Now What? Acts of the Apostles with Pastor Ruud
February 1: Why Is Paul Such a Big Deal? Romans, 1 & 2 Corinthians, Galatians, Philippians, 1 Thessalonians, Philemon with Pastor Lose
March 1: How Did Paul's Legacy Continue? Ephesians, Colossians, 2 Thessalonians, 1 & 2 Timothy, Titus with Pastor Ruud
April 5: What About All These Other Letters? Hebrews, James, 1 & 2 Peter, 1 John, 2 John, 3 John, Jude with Pastor Lose
May 3: Seriously… What's Up with Revelation? Pastors Lose and Ruud duke it out over this intriguing final Book of the Bible
June 7: Q&A with Pastors Lose & Ruud
Presentations held at the Mpls Campus except Nov '21 and March '22 when they will be at the West Campus; 6:30-7:15pm
The Word with Your Pastors ~ The Prophets
You are invited to join your Mount Olivet pastors for this fall Bible study on the Prophets. You can attend in-person presentations and/or receive recorded videos–or both! In-person presentations begin Oct 13/14 (Wed at Mpls and Thurs at West, 10:30-11:30am, with social time both before and after the presentation). Videos emailed weekly beginning October 13.
Prophets: Burdened, Blessed & Bothersome with Pastor Lose (Oct 13/14)
Jeremiah: Prophet of Lament & Faithfulness with Pastor Dixon (Oct 20/21)
Isaiah: Prophet of Warning, Comfort & Hope with Rev. Dr. Theresa Latini (Oct 27/28)
Minor Prophets: Short Books, Big Themes with Pastor Ruud (Nov 3/4)
Click here to register for the Mpls Campus series on Wednesdays and/or recorded videos.
Click here to register for the West Campus series on Thursdays and/or recorded videos.
Please contact Katie Stevenson, Coordinator of Adult Education by email or at 612.767.2232 with any questions.
Conference & Retreat Center Offerings
Outdoor Concert Series
August 28, 6pm | $20 per concert (includes concert and dinner)
Come to the Conference & Retreat Center for an Old-Fashioned Country Gospel Show with Parson Paul and the Gloryland Express. Take a sentimental journey down memory lane with such old favorites as I Saw the Light, I'll Fly Away, and more. Featuring Mount Olivet member Parson Paul…or you may know him as Johnny Pineapple!
Learn more here.
Personal & Spiritual Growth
All in-person activities at Mount Olivet suspended until further notice.
Chair Holy Yoga: Meets Mondays & Wednesdays at the Mpls Campus from 12:15-1:15pm.
Spiritual Energy Healing: Meets Mondays in Room 457 at the Mpls Campus from 6-9:30pm. Learn how the combination of prayer, God's power and the energy pathways in the body can reduce pain and promote healing. You will learn with experienced Healing Touch professionals who have helped many find relief from pain and illness. Underscoring the techniques is the firm belief that any release of pain or healing comes from God guiding them.
Book & Movie Discussions
Pastor Morehouse Book Release
"Shalom: Our Search for Peace in a Troubled World" is a new book written by Mount Olivet's own retired pastor and former host of "Faith Alive," Terry Morehouse. On Sunday, October 24, 12noon, Pastor Morehouse will share thoughts about his new book and sign copies at the Minneapolis Campus. Registration is appreciated.
Evening Book Discussion

This group meets the second Wednesday of each month at 7pm and is facilitated by Mary Slinde. The discussion is held at the Mpls Campus or via Zoom. Mary Slinde will send a monthly email to registered participants with further details. New members are always welcome. The only requirement is that one loves to read!
Upcoming books:
2021

September 8 – The House of Broken Angels by Luis Alberto Urrea
October 13 – The Splendid and the Vile by Erik Larson
November 10 – Love Thy Neighbor by Ayaz Virji
December 8- Perestroika in Paris by Jane Smiley
2022
January 12- The Four Winds by Kristin Hannah
February 9- The Vanishing Half by Brit Bennett
March 9- The Mercies by Kiran Millwood Hargrave
April 13- Hidden Valley Road by Robert Kolker
May 11- The Rib King by Ladee Hubbard
June 8- The Tilted World by Tom Franklin & Beth Ann Fennelly
Register here or contact Katie Stevenson at katies@mtolivet.org 612.767.2232
LGBTQ Voice and Verse
LGBTQ Voice and Verse is an educational opportunity of communal study in love, support, and continued understanding of all aspects of gender identity and sexual orientation in faithful life together.  Through shared experience, discussion, and learning, the gathering seeks to build mutual awareness and insight in this particular reality of faith and life toward honor and love for all.  All persons with diverse viewpoints are welcomed and held safe at these meetings.  Discussions are held the second Tuesday of each month, 6-6:45pm in Room 208.
If you'd like more information about LGBTQ Voice and Verse, contact Pastor Ruud at 612.767.2261 or by email.
Career & Calling
Career & Calling offers Mount Olivet members and friends a faith-based arena for nurturing careers. Join us for quarterly events – like delicious hot breakfasts with thought leaders presenting topics like purpose, balance, and professional growth, or our annual summer event where we cheer on the Twins and our networking community. We are all about aligning our WHY and our work to share our God-given gifts with the world.