Education
Good News for Ordinary People
Growing in Faith
Draw nearer to God by exploring the Bible and religious topics.  Express your faith in new ways through spiritual practices and small group discussion.  Adult Learning offers Bible studies, book studies, classes and events to deepen your faith and help you apply it to your daily life.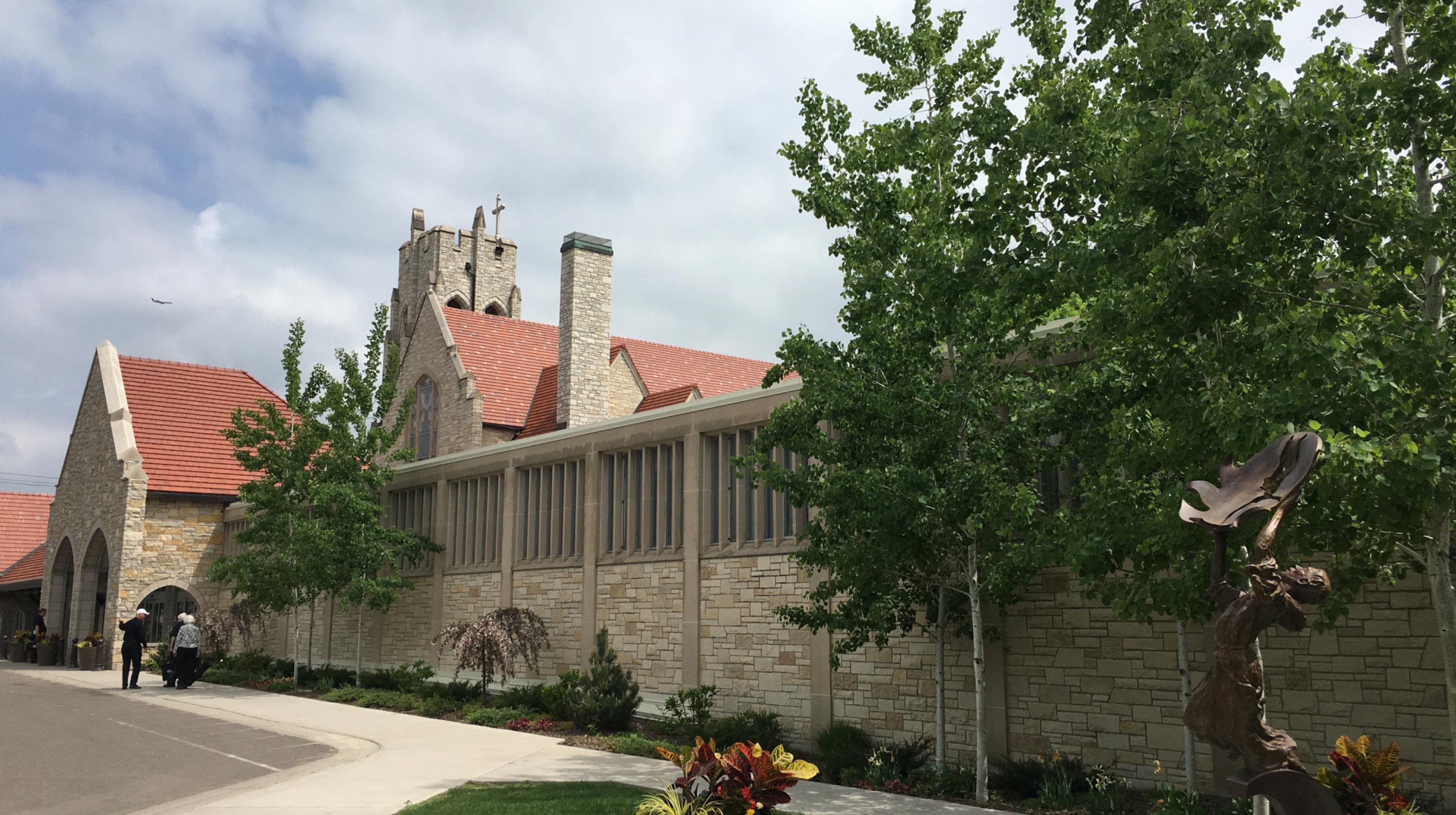 Bible & Theological Studies
This is the Living the Message once-a-month series taught by Pastors Lose and Ruud. Videos sent monthly through May with optional small group discussion.
This fall, we tackled and pondered and discussed these questions: What Is the Bible, Anway?, Is the Bible True?, and Is the Bible the Word of God?, along with deeper dives into scripture. You can watch all these previous videos by clicking on the Adult Education Videos tab below.
Pastor Lose and Ruud will continue to present on some really big questions we've probably all thought about but maybe were afraid to ask. It has been both encouraging and thought-provoking to wrestle with these questions together.  It is not too late to join this series that 500+ lifelong and new-to-bible study participants are so enjoying. Join us ~ it might just give you new insight into the Bible, God, and your life in this world! Register here.
Gospel of Matthew Bible Study
The Gospel of Matthew holds a prime place in the understanding of the story of God in Christ.  As its text will serve as Mount Olivet's scripture readings in worship beginning after Christmas and through Easter, you are invited to study via these four videos, digging deeper into the theological and literary themes important to Matthew, and also helpful in gaining deeper insight into the purpose and person of Jesus. Videos will be emailed to registered participants on 1/19, 1/26, 2/2 and 2/9 to watch and study whenever you'd like:
1/19 – Introduction with Pastor Lose
1/26 – Matthew's Community with Pastor Dixon
2/2 – Law and Righteousness with Pastor Ruud
2/9 – Emmanuel, God with Us with Rev. Dr. Theresa Latini
Questions? Contact Katie Stevenson at 612.767.2232 or by email.
Conference & Retreat Center Offerings
Living Well, Leading Well
A five-part monthly series of virtual workshops promoting wholeness, wellbeing, and renewal in our personal and professional lives. Each workshop will be taught by specialists in the areas of counseling, biblical studies, peace-making, and pastoral ministry. See below for details about the first two topics in this series.
CHOOSING JOY: A Virtual Mini-Retreat for Women
Saturday January 30, 2020, 9-11am, offered on Zoom
Join Pastor Monica Hammersten, Pastor Becca Freeman and Dr. Theresa Latini for a time of connection, discussion, and prayer. Together we will explore how to choose and cultivate joy. Joy is one of the fruits of the Spirit – a sign of our abiding in God's love – and it enables persons, relationships, and communities to flourish. It decreases stress and enhances mental and physical health. The contagion of JOY is one we all need to share these days. Register here.
CULTIVATING WISDOM
Thursday February 11, 2021, 6:30-8:30pm, offered on Zoom
Every day brings a new flood of information. It's difficult to take it all in, much less to discern what bits are trustworthy, significant, and true. Perhaps what's missing is not information so much as wisdom. In this workshop, we'll explore what the Bible's wisdom tradition has to offer Christians as we face the peculiar challenges of life today.
Join Rev. Dr. Carol M. Bechtel for this timely and interactive online event. Bechtel is Professor of Old Testament at Western Theological Seminary in Holland, Michigan. She is the author of several books and Bible study curricula—all of which aim to help her readers become better acquainted with God and better equipped for living lives of faithfulness, justice, and peace. Register here.
PURSUING JUSTICE
Thursday March 11, 2021 6:30-8:30pm, offered on Zoom
Join Rev. Chris Dorsey to learn about our call to "do justice, love mercy, and walk humbly with God" (Micah 6:8). Dorsey is President of Higher Education & Leadership Ministries and has worked as a university chaplain and professor of preaching. An engaging, insightful teacher, Dorsey has significant leadership experience in racial justice and equity in churches and seminaries.  Register here.
Adult Education Videos
Watch and Learn!
Learn what the Bible has to say about hell (spoiler: not much!)… come to know and understand one of the most written about Kings in the Old Testament (flawed, but faithful!)… and catch up (and then perhaps join!) the Living the Message series where Pastors Ruud and Lose are talking about and challenging us to ask questions (faithfully and honestly).
Everything You Ever Wanted to Know about the Bible… but were afraid to ask! (Living the Message 2020-2021 series).
Journey through Hell – Click Here for the Study Guide
Rally in the Valley – A Study of King David
"The Story Behind the Nativity Story" with Pastor Lose
It's a story we know so well – the census at Bethlehem, Joseph and Gabriel, shepherds, angels, Mary, magi, and more. But did you know that no single Gospel holds all these beloved scenes? They actually present quite different accounts of the nativity. Yet when we read these stories together, we're blessed with a much richer understanding of Jesus' birth. Pastor Lose shares insight into several Nativity stories found in the Gospels.
Personal & Spiritual Growth
All in-person activities at Mount Olivet suspended until further notice.
Chair Holy Yoga: Meets Mondays & Wednesdays at the Mpls Campus from 12:15-1:15pm.
Spiritual Energy Healing: Meets Mondays in Room 457 at the Mpls Campus from 6-9:30pm. Learn how the combination of prayer, God's power and the energy pathways in the body can reduce pain and promote healing. You will learn with experienced Healing Touch professionals who have helped many find relief from pain and illness. Underscoring the techniques is the firm belief that any release of pain or healing comes from God guiding them.
Book & Movie Discussions
In-person book discussions suspended until further notice. All are welcome to these upcoming online opportunities. For more information on all Adult Education offerings, contact Katie Stevenson at 612.767.2232 or by email.
Women's Book Discussion
Join Pastor Freeman and Katie Stevenson to discuss Miss Benson's Beetles by Rachel Joyce. "An uplifting, irresistible novel about two women on a life-changing adventure, where they must risk everything, break all the rules, and discover their best selves–together." ~ goodreads.com
We will meet 10:30-11:30am via Zoom for three Wednesdays: 1/27, 2/3 & 2/10. Register here or contact Katie Stevenson at katies@mtolivet.org or 612.767.2232.
Evening Book Discussion
This group meets the second Wednesday of each month at 7pm. Currently the group is meeting via Zoom and is facilitated by Mary Slinde. New members are always welcome. The only requirement is that one loves to read! Upcoming books:
December 9 – Bethlehem by Karen Kelly
January 13 – Nickel Boys by Colson Whitehead
February 10 – American Dirt by Jeanine Cummins
March 10 – Night Watchman by Louise Erdrich
April 14 – Women of Troublesome Creek by Kim Michele
May 12 – Have you Seen Luis Valdez by Catherine Ryan Hyde
June 9 – Dutch House by Ann Patchet
Register here or contact Katie Stevenson at katies@mtolivet.org 612.767.2232
LGBTQ Voice and Verse
LGBTQ Voice and Verse is an educational opportunity of communal study in love, support, and continued understanding of all aspects of gender identity and sexual orientation in faithful life together.  Through shared experience, discussion, and learning, the gathering seeks to build mutual awareness and insight in this particular reality of faith and life toward honor and love for all.  All persons with diverse viewpoints are welcomed and held safe at these meetings.  Discussions are held the second Tuesday of each month, 6-6:45pm in Room 208.
If you'd like more information about LGBTQ Voice and Verse, contact Pastor Ruud at 612.767.2261 or by email.
Career & Calling
Career & Calling offers Mount Olivet members and friends a faith-based arena for nurturing careers. Join us for quarterly events – like delicious hot breakfasts with thought leaders presenting topics like purpose, balance, and professional growth, or our annual summer event where we cheer on the Twins and our networking community. We are all about aligning our WHY and our work to share our God-given gifts with the world.