Growing in Faith
Draw nearer to God by exploring the Bible and religious topics.  Express your faith in new ways through spiritual practices and small group discussion.  Adult Learning offers Bible studies, book studies, classes and events to deepen your faith and help you apply it to your daily life.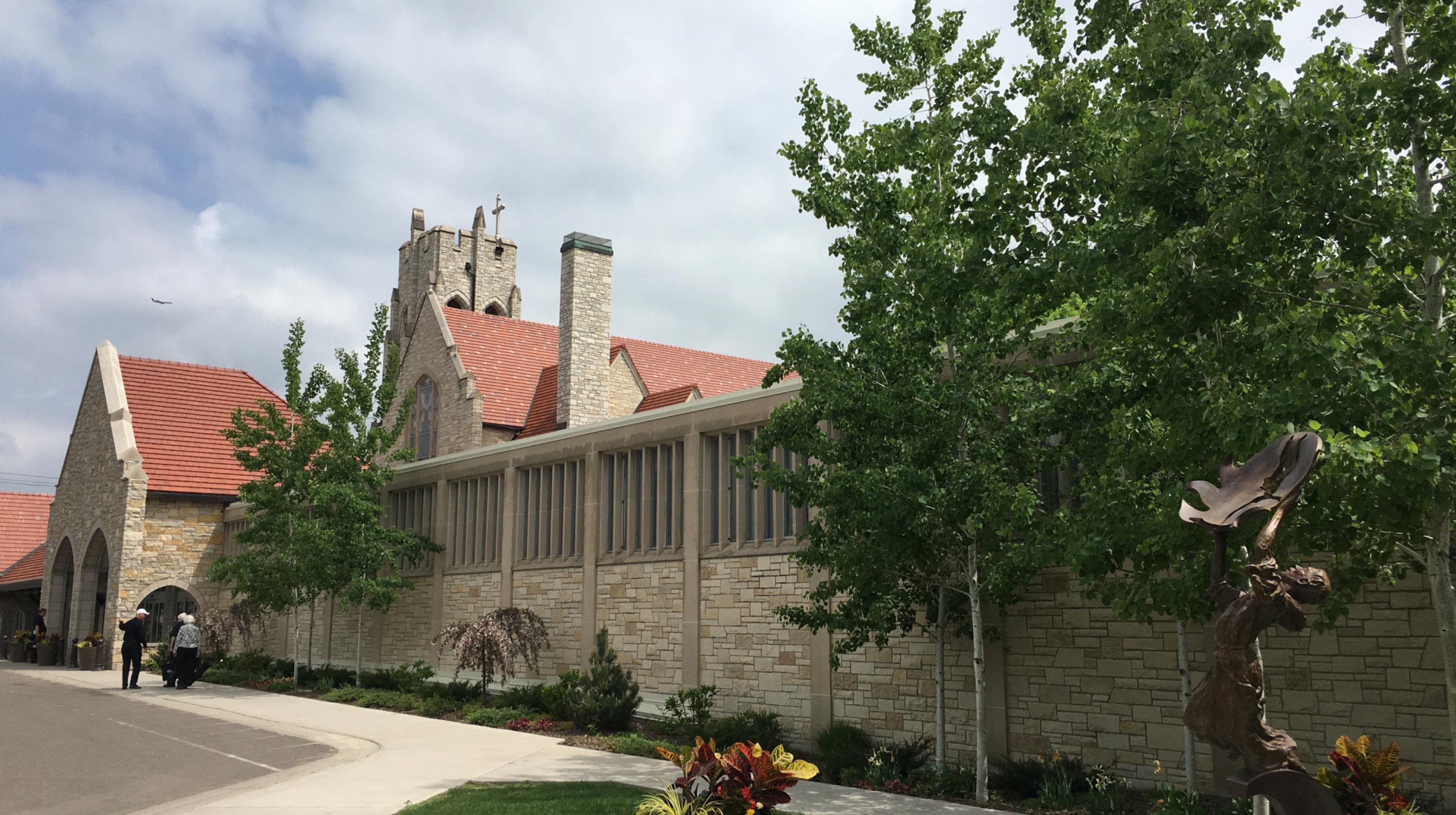 Bible & Theological Studies
Summer 2020 Video Class Offering: Questions about hell, Satan, and the anti-Christ aren't often heard in Lutheran Churches because we are so oriented to God's grace. But they sure seem to be prominent in the popular religious culture. For this reason, Pastors Lose, Dixon, and Ruud are offering a brief "Journey through Hell" via video presentations and overview. These three videos will be sent weekly beginning June 8.
You can also join Pastor Ruud for a follow-up Zoom discussion on these videos on June 29, 7pm.  Register for the Zoom discussion and/or video emails here.
Living the Message: Living the Message is a combination of lecture and small group discussions.  It meets once a month and is designed to build vibrant faith in the members and friends of Mount Olivet Church. All are welcome to join this Bible-focused movement to make Bible discovery accessible, convenient, and welcoming while creating fellowship and friendship among participants. Typically runs Oct–May.
Wednesday/Thursday Word: Join this weekly Bible Study where our Mount Olivet pastors walk through different topics, aspects, and challenges in the Bible with a small group discussion following.  This Bible study meets during the day; Wednesdays at our West campus in Victoria, and Thursdays at our Minneapoliscampus. Typically runs Oct-May. 
Monday/Tuesdays Together: Want to hear from local professors and religion experts about theological topics? Then this is the gathering for you! We meet for sessions 4-6 weeks long on topics such as diving into the Gospel of John, questions God asks in the Bible, or exploring what it means to be Lutheran.  Mondays meet at our West campus in Victoria, and Tuesdays meet in Minneapolis.  Typically runs Oct-May.
Personal & Spiritual Growth
All in-person activities at Mount Olivet suspended until further notice.
Chair Holy Yoga: Meets Mondays & Wednesdays at the Mpls Campus from 12:15-1:15pm.
Spiritual Energy Healing: Meets Mondays in Room 457 at the Mpls Campus from 6-9:30pm. Learn how the combination of prayer, God's power and the energy pathways in the body can reduce pain and promote healing. You will learn with experienced Healing Touch professionals who have helped many find relief from pain and illness. Underscoring the techniques is the firm belief that any release of pain or healing comes from God guiding them.
Book Discussions
In-person book discussions suspended until further notice. When we meet again and update book selections – all are welcome to attend!
Summer 2020 Zoom Book Discussion: The Grace of Dogs, a Zoom book discussion with Pastor Lose. Ever wonder about the spiritual side of your canine pal, or the spiritual importance of your relationship with your pets? Join Pastor Lose in a Zoom conversation about what he thinks is one of the most interesting books of the past several years connecting faith to our everyday life.  You will be sent a Zoom link using the email you register with here.
For more information about Book Discussions, contact Katie Stevenson at 612.767.2232 or by email.
LGBTQ Voice and Verse
LGBTQ Voice and Verse is an educational opportunity of communal study in love, support, and continued understanding of all aspects of gender identity and sexual orientation in faithful life together.  Through shared experience, discussion, and learning, the gathering seeks to build mutual awareness and insight in this particular reality of faith and life toward honor and love for all.  All persons with diverse viewpoints are welcomed and held safe at these meetings.  Discussions are held the second Tuesday of each month, 6-6:45pm in Room 208.
If you'd like more information about LGBTQ Voice and Verse, contact Pastor Ruud at 612.767.2261 or by email.
Career & Calling
Career & Calling offers Mount Olivet members and friends a faith-based arena for nurturing careers. Join us for quarterly events – like delicious hot breakfasts with thought leaders presenting topics like purpose, balance, and professional growth, or our annual summer event where we cheer on the Twins and our networking community. We are all about aligning our WHY and our work to share our God-given gifts with the world.