Growing in Faith
Draw nearer to God by exploring the Bible and religious topics.  Express your faith in new ways through spiritual practices and small group discussion.  Adult Learning offers Bible studies, book studies, classes and events to deepen your faith and help you apply it to your daily life.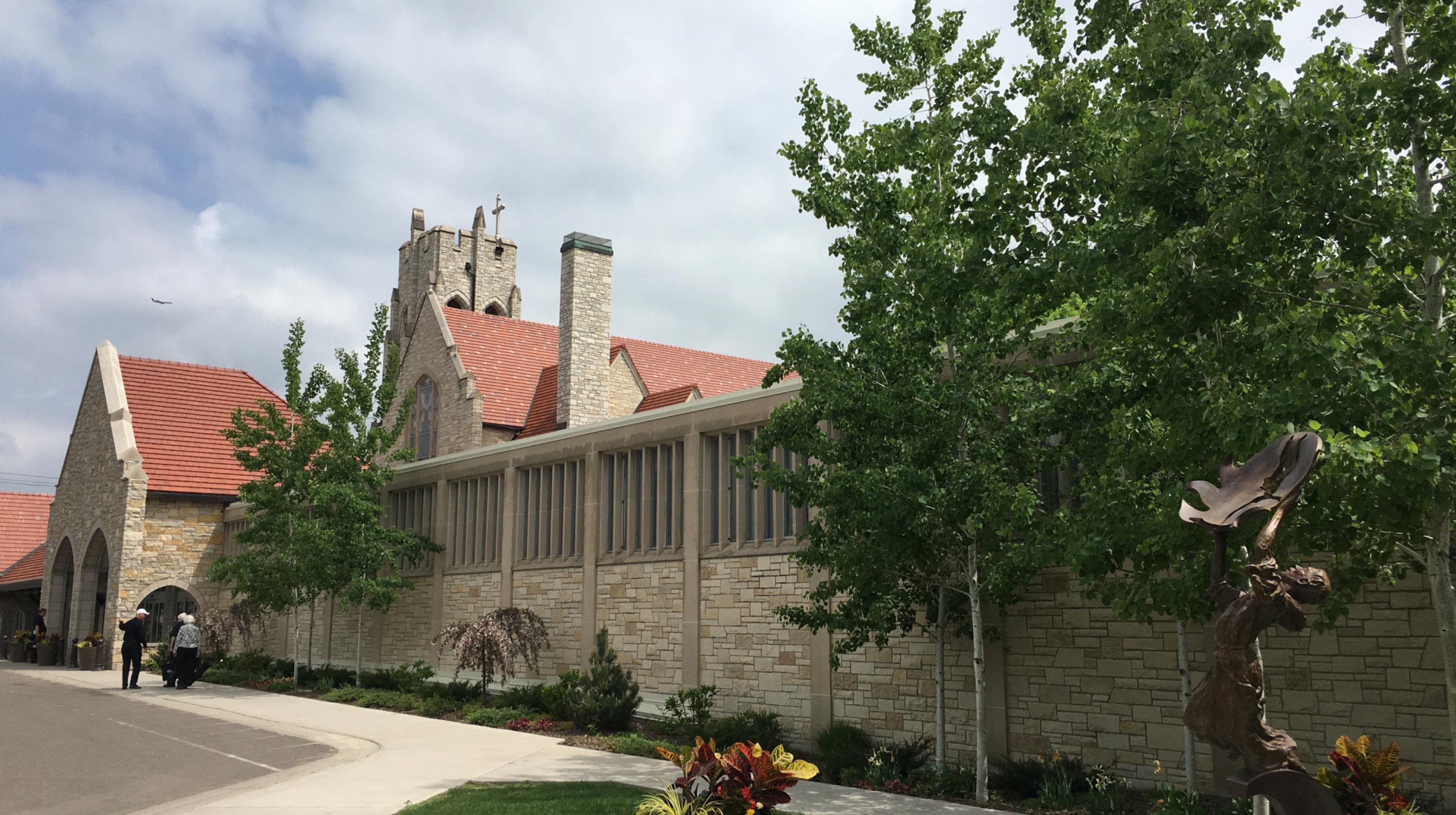 Bible & Theological Studies
CALLING ALL QUESTIONERS!
Everything You Ever Wanted to Know About the Bible*
*but were afraid to ask…
Once-a-month presentations Oct-May (video for the time being) by Pastors Lose and Ruud. Optional small group discussion.
Pretty much everyone has questions about the Bible. And not just questions like, "what does this mean?" but deeper, more searching questions like, "Is this true?" But, somewhere along the line, we've been taught not to ask those questions. Or even that such questions are unfaithful.
Throughout the Church's long history, some of the most important insights have come from some really big questions. St. Augustine had a very hard time believing stories like Jonah and the whale and wondered who in the world believed this book? Martin Luther wondered whether he could ever worship, let alone have faith in, the God that Scripture described?
Augustine, Luther, and so many others, were willing to ask some HUGE questions about the Bible. And that's what we're going to do this year at Mount Olivet: ask some really big questions we've probably all thought about but maybe were afraid to ask, and see if we can come up with some equally good answers. Join us. It will be, I believe, both encouraging and thought-provoking to wrestle with these questions together and… it might just give new insight into the Bible, God, and your life in this world! ~ Pastor Lose and Pastor Ruud
Registration Info:
This year-long class is the Living the Message Bible Study. If you are already in a Living the Message small group, you will automatically be sent the video and questions the first Tuesday of the month (except for 10/13 video). If you are new, please register here.
Rally in the Valley – A Study of King David
Four-week series with Pastors Ruud, MacLean, Lose, and Freeman beginning 10/20; videos emailed to participants
King David, along with Moses, is perhaps the most significant figure in the Old Testament. When most of us think of David, we likely think of some of the iconic stories about him—his heroic defeat of Goliath or his infamous relationship with Bathsheba. Or perhaps we think of Michelangelo's famous sculpture of him or a favorite Psalm ascribed to him. Even knowing these things, we probably don't realize just how important he was to Israel or, for that matter, to the church. David was regarded not only as Israel's greatest king, but also as the one from whose line the Messiah would be descended. Each of the New Testament gospels makes it clear that Jesus is "the son of David" as well as being the Son of God. Join us this fall as we take a closer look at David and appreciate more fully his significance in both the Old and New Testaments. We will explore David's life and legacy across four weeks, in the first gaining some background to this famous character and in the next three delving more deeply into the Sunday bible story about David. Register here.
Have Questions? Contact Katie Stevenson at 612.767.2232 or by email.
Personal & Spiritual Growth
All in-person activities at Mount Olivet suspended until further notice.
Chair Holy Yoga: Meets Mondays & Wednesdays at the Mpls Campus from 12:15-1:15pm.
Spiritual Energy Healing: Meets Mondays in Room 457 at the Mpls Campus from 6-9:30pm. Learn how the combination of prayer, God's power and the energy pathways in the body can reduce pain and promote healing. You will learn with experienced Healing Touch professionals who have helped many find relief from pain and illness. Underscoring the techniques is the firm belief that any release of pain or healing comes from God guiding them.
Book Discussions
In-person book discussions suspended until further notice. When we meet again and update book selections – all are welcome to attend!
Under the umbrella of the Mount Olivet CAREs initiative, there are two upcoming virtual opportunities:
America's Original Sin Zoom Book Discussion
Tues, 9/22; 7-8pm
Pastor Dixon invites you to join him for a Zoom book discussion on America's Original Sin, by theologian and journalist, Jim Wallis.
For more information and to register, click here.
Love Is the Way Zoom Book Discussion
Tues 10/27; 7-8pm
Bishop Michael Curry captivated the world with his message of hope and love at Prince Harry and Meghan Markle's royal wedding in 2018.  In his new book, Love is the Way: Holding on to Hope in Troubling Times, Bishop Curry expands on this message. Drawing on his faith, ancestry, and personal journey, this book leads us to discover the gifts which inspire the way of love and bring forth hope, even when times are discouraging and dim. Please join Pastor Freeman as we explore this book and seek to live the way of love even more tangibly in our lives today. Register here.
For more information about Book Discussions, contact Katie Stevenson at 612.767.2232 or by email.
LGBTQ Voice and Verse
LGBTQ Voice and Verse is an educational opportunity of communal study in love, support, and continued understanding of all aspects of gender identity and sexual orientation in faithful life together.  Through shared experience, discussion, and learning, the gathering seeks to build mutual awareness and insight in this particular reality of faith and life toward honor and love for all.  All persons with diverse viewpoints are welcomed and held safe at these meetings.  Discussions are held the second Tuesday of each month, 6-6:45pm in Room 208.
If you'd like more information about LGBTQ Voice and Verse, contact Pastor Ruud at 612.767.2261 or by email.
Career & Calling
Career & Calling offers Mount Olivet members and friends a faith-based arena for nurturing careers. Join us for quarterly events – like delicious hot breakfasts with thought leaders presenting topics like purpose, balance, and professional growth, or our annual summer event where we cheer on the Twins and our networking community. We are all about aligning our WHY and our work to share our God-given gifts with the world.