Life Events
Mount Olivet is always there for you.
Baptisms, Weddings & Funerals
Mount Olivet is dedicated to enriching the lives of our community. Members and non-members alike will find opportunities to be supported in their walk with Jesus Christ. If you need immediate assistance, please contact our Minneapolis Campus office at 612.926.7651. If the office is closed, you may be redirected to the pastor on call's phone number after listening to the message prompts.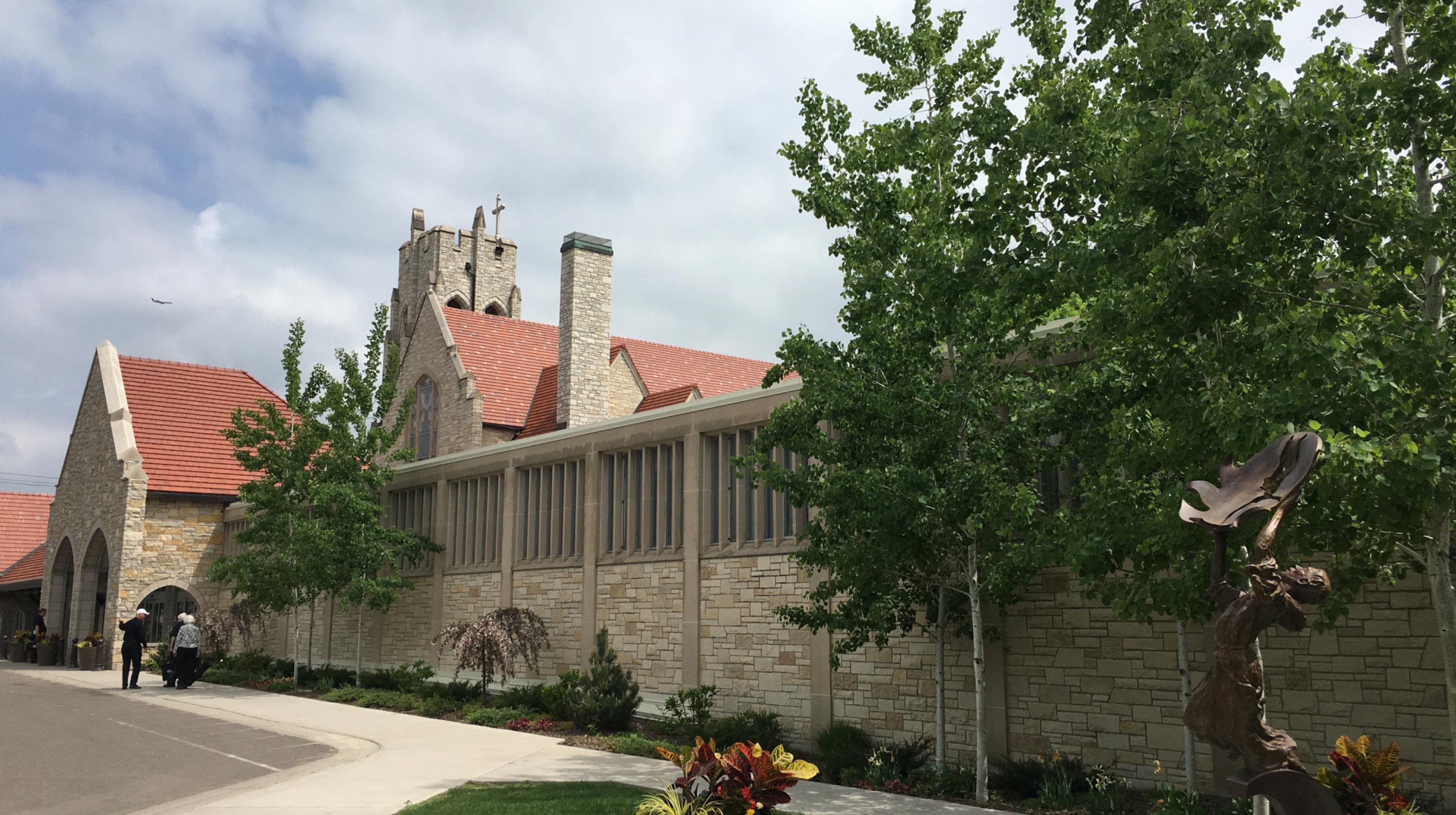 Baptisms
Baptism is a once-in-a-lifetime sacrament in your child's faith journey. The sacraments of Holy Baptism and Holy Communion carry God's grace — forgiveness, life and salvation — to God's people. These sacraments are gladly offered for you and your family, regardless of membership status, at Mount Olivet Church.
For more information about baptisms click here.
For questions about baptism, please contact Katy Michaletz, by phone at 612.767.2245 or by email.
Weddings
Mount Olivet provides an ideal setting and expert support for Christian weddings. The beautiful Main Sanctuary and lovely Serley Chapel at our Minneapolis Campus, as well as the 1700 Chapel, and Chapel at our West Campus, are designed to accommodate most wedding requirements. The Mount Olivet pastors and wedding coordinator offer special care to each and every wedding couple. We believe that entering into marriage and planning the wedding ceremony deserve the best and most careful preparation.
Marriage Preparation Retreats
Click on one of the links below to register for a marriage preparation retreat.
September 14, 2019 – West Campus
January 25, 2020 – Mpls Campus
April 18, 2020 – Mpls Campus
September 12, 2020 – West Campus
WEDDING FAQs
What days and times are available for a ceremony?
Weddings at the Minneapolis Campus, 1700 Chapel, and the West Campus are offered Friday afternoon and evening and Saturdays. Weddings are offered between the hours of 10:00 am and 7:00 pm upon availability.
Who can be married at Mount Olivet?
You can be married at Mount Olivet whether you are a member or a non-member.
May we have our own musicians?
Yes, but the Mount Olivet organist/pianist is required at all weddings as the primary musician to assist other musicians or soloists.
Further information and costs are available by contacting our Wedding Coordinator, Nancy Nelson at 612.767.2264 or by email.
May God bless your wedding plans and marriage.
Funerals
Into your hands, O merciful Savior, we commend your servant.
Anchored in the Promise of Resurrection
Mount Olivet Church is available to assist with all funeral preparations. During this most difficult time for families and friends, Mount Olivet is here to help arrange for a meaningful and thoughtful service. Funerals may be held at the Minneapolis campus in the main sanctuary, which accommodates up to 1300 people, or Serley Chapel, which accommodates 280 people, or at the West campus which holds 300 people.
During regular business hours, please contact Jonna Bundul at 612.767.2257 or by email.
If arrangements are necessary over the weekend, families may call the pastor of their choice or contact the pastor on call.  This information is available by calling 612.926.7651 and following the prompts.
In addition, we are available to assist in arranging for special music which includes an organist and/or a soloist. Other instrumentalists are available upon request. Refreshments following the service are also an option for a nominal fee depending on menu chosen.
Please note – We are not able to accommodate requests for a Sunday funeral at any of our locations.
Memorial Gifts
Memorial gifts are a thoughtful way of honoring someone who has died. Gifts may be given directly to Mount Olivet Lutheran Church or a specific ministry designated by the family. Memorials may be given online by clicking here or sent to:
Mount Olivet Lutheran Church
Attn: Mari Carlson
5025 Knox Avenue South
Minneapolis, MN 55419
Please include the name and address of the family member you would like us to notify of your gift.