Affiliated Ministries
Celebrating a Century of Community Outreach and Service Through Our Affiliated Ministries
Mount Olivet in the Community
Since nearly the beginning, Mount Olivet has been committed to serving the greater Twin Cities through a variety of service organizations we call our "affiliated ministries." Caring for the very young, the old, those with disabilities, and those who are struggling with life's challenges, several of our affiliated ministries reach out with Christ's love to those the larger culture tends to leave behind. Other affiliates broaden the ministry of Mount Olivet through focused faith development opportunities for youth and by providing a beautiful setting for reflection and renewal for persons of all ages.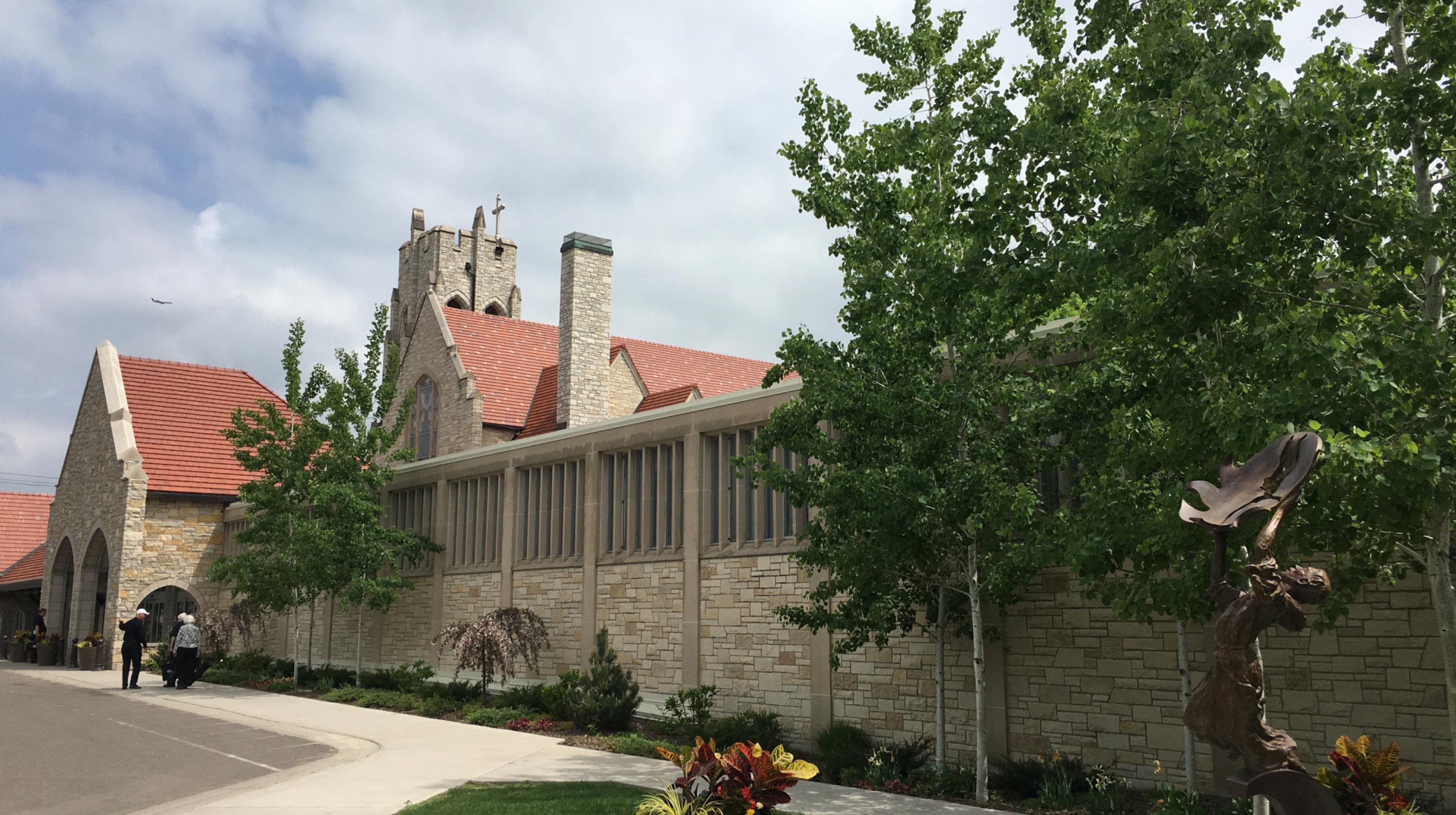 Mount Olivet Careview Home
Mount Olivet Careview home is a licensed, skilled-care nursing facility that serves 153 residents needing 24-hour-a-day care. Medications are administered by the nursing staff, and physical, occupational, speech and IV therapies are available. To learn more, click here.
Mount Olivet Home
Mount Olivet Home is a licensed board and care facility, providing care for 94 individuals living in private rooms. This facility provides an opportunity for residents to move about independently and manage their needs in a safe and secure environment. 24-hour-a-day nursing assistance is available. To learn more, click here.
Mount Olivet Day Services
Since 1995, Mount Olivet Day Services adult day program has served hundreds of adults seeking therapeutic activity, socialization, health monitoring, and educational enrichment. Licensed by the Department of Human Services for 35 adults per day, we serve primarily seniors and others age 18 and older. The adult day program is open Monday through Friday from 7:30a.m. to 5:30p.m.
Cathedral of the Pines Camp
Cathedral of the Pines Camp serves children and young people by enhancing their spiritual and emotional development through summer camp experiences. Each year more than 2,000 people are enriched by this ministry.
For more information about Cathedral of the Pines click here.
Mount Olivet Conference & Retreat Center
Mount Olivet Conference and Retreat Center is a place where people of all ages can discover God in a unique and peaceful setting. We offer day events, weekend retreats, personal retreats, worship experiences and fellowship opportunities. In 2006, more than 10,000 people were served through this affiliate. To learn more, click here.
Mount Olivet Rolling Acres
Mount Olivet Rolling Acres serves people of all ages and backgrounds with mental and physical disabilities, offering long-term care, short-term crisis support, transitional and respite services. In addition to residents served through long term care facilities, Mount Olivet Rolling Acres also provides beds for short-term transition service and has community homes. In 2006, more than 800 people were directly served through programs and residential facilities. To learn more, click here.