Children's Choirs & Programs
3 years through sixth grade
Learn, Sing, and Grow!
Designed as a fully integrated approach to teaching scripture and bible stories within the context of a musical experience, all children, birth through sixth grade, are offered musical and faith-building opportunities in these combined musical education and faith-formation programs. Through singing, and by participating in musical games with rhythm patterns and melodic instruments, our young singers are taught in a musical atmosphere where they are recognized as a loved child of God and an important part of our church family.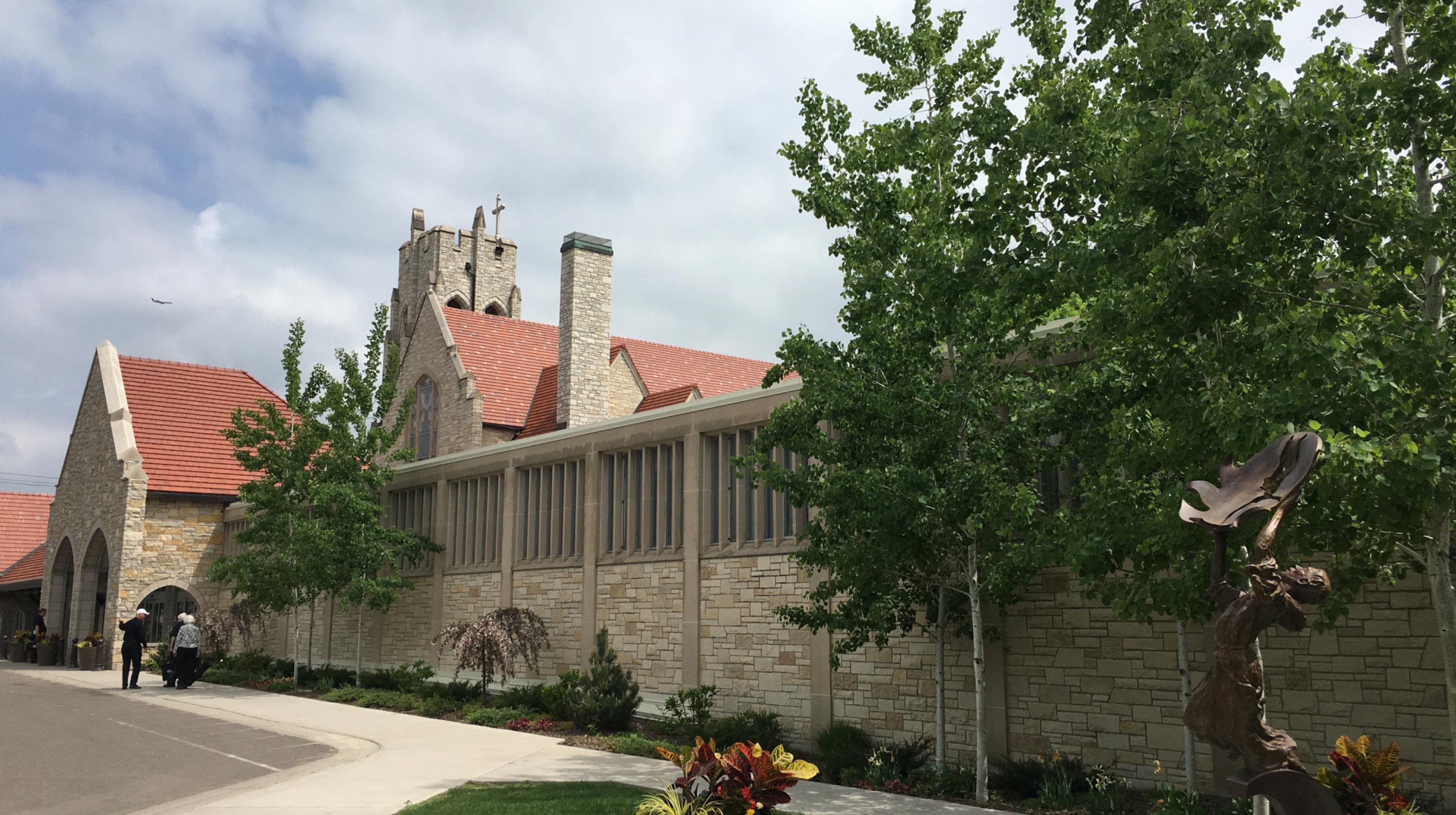 Sunday School & Choir
We are thrilled to continue to offer a music-based Sunday School curriculum at both campuses on Sunday mornings at 9 and 10am for children ages 3 through 6th graders. The participatory educational model combines the best of children's choir with a quality Bible curriculum designed just for kids. All children enrolled in Sunday School classes will have the opportunity to perform as a choir and provide special music for our Sunday morning worship services periodically throughout the year. The Sunday School experience consists of singing, playing percussion instruments, art, creative drama and movement, as well as small group discussions and games centered around the weekly Bible lesson. All of these activities are designed to help children discover new church friendships, create community, and develop their faith!
Sunday School Classes:
Cherub: Preschool age
Alleluia: Kindergarten and 1st grade
Hosanna: 2nd and 3rd grades
Chapel: 4th, 5th and 6th grades
Please reach out with questions!
Katy Michaletz, Director of Children & Family Ministry, at kmichaletz@mtolivet.org, 612.767.2245 or
Beverly Claflin, Director of Worship & Music at beverlyc@mtolivet.org, 612.767.2263.
Musikgarten
Each week in Musikgarten, children birth to three years of age, along with the adults who love them, gather to create and experience the magic of music in a safe and loving community. Join us as we sing, dance, wiggle, laugh, play instruments, and experience the joy that only music can provide!
Daytime and evening classes are led year-round by our licensed Musikgarten teachers, and families can purchase classroom resources to use at home if they wish.
Click here to register for our Winter sessions (February 1, 2022 – March 25, 2022).
Click here to register for our May Mini session (May 3 – May 27).
Click here to register for our Summer session (June 14 – August 11).
For more information, contact Colleen Roess at 612.767.2258 or by email.
God's Kids Sing! Creative Arts Summer Camp
God's Kids Sing! is a fun-filled creative arts camp for children entering K-6th grade. Each day is filled with singing, playing musical instruments, dancing/musical movement, cool art projects, and tons of GKS fun! For a full list of Mount Olivet's Summer Camps, click here. For more information about God's Kids Sing!, please contact Beverly Claflin by email or at 612.767.2263.
We look forward to seeing you at GKS in the summer of 2022!
Meet Our Staff
Mary Broge, accompanist
 Dana Donnay, Director of Cherub (PreK) & Alleluia (K-1st) Sunday School, West Campus
Carah Hart, Director of Alleluia Sunday School (K-1st), Minneapolis Campus
Leah Reddy, Musikgarten Instructor
Colleen Roess, Director of Cherub Sunday School (PreK), Minneapolis Campus and Musikgarten Coordinator
Susan Steincross, accompanist
Kari Werdahl, Director of Hosanna (2nd-3rd) & Chapel (4th-6th) Sunday School, West Campus
Katie Widen, Director of Hosanna Sunday School (2nd-3rd), Minneapolis Campus
Rachel Wixson, Director of Chapel Sunday School (4th-6th) Minneapolis Campus
Darian Wohlrabe, accompanist