What to Expect
Refresh, renew, and recharge with worship that lifts your spirits, encourages your faith, and prepares you for life in God's world
In-Person Sunday Worship
We are pleased to be open for in-person Sunday worship at 9 & 11am at the Mpls & West Campuses. There is no registration required, social distance will remain in place as well as the indoor mask mandate. To learn more about our safety protocols, capacity and service structure please visit our in-person worship page.
In-Person Worship
Come as a visitor, leave as a friend!
Stepping into a new church can be intimidating. Because of its size, that can be even more true at Mount Olivet. But give it a chance, and you'll soon discover that Mount Olivet is "the biggest little church you've ever seen." To make that easier, here are several consistent elements and commitments you'll experience in Sunday worship:
All are welcome to Mount Olivet and you can expect folks to greet you with a smile as you enter.
Our services are traditional…and dynamic! Characterized by exceptional music and strong preaching, we are eager to lift your spirits, deepen your faith, and prepare you for a life of meaning and purpose in God's world.
We understand that your life is busy and we value your time, and so we offer disciplined and energized services that rarely run longer that forty minutes and always start on time.
We don't care what you wear, just that you're here! Folks come from all walks of life and dress in everything from Saturday casual to Sunday best.
It's a busy place on Sundays! Our parking lot fills up fast so it will help to leave some time to find a spot. The parking lot attendants and police officers directing traffic make that a little easier. Feel free to ask any of them for help or directions.
We're "one church at two campuses." Mount Olivet Lutheran Church has served the greater Twin Cities for nearly a century at its campuses in southwest Minneapolis and Victoria. While the locations and buildings are distinct, the worship services, commitment to hospitality, and vibrant faith of the communities are the same. Pick the one that is most convenient for you.
Since its founding in 1920, Mount Olivet's mission has focused on being a servant church – making a positive impact within its community and throughout the world.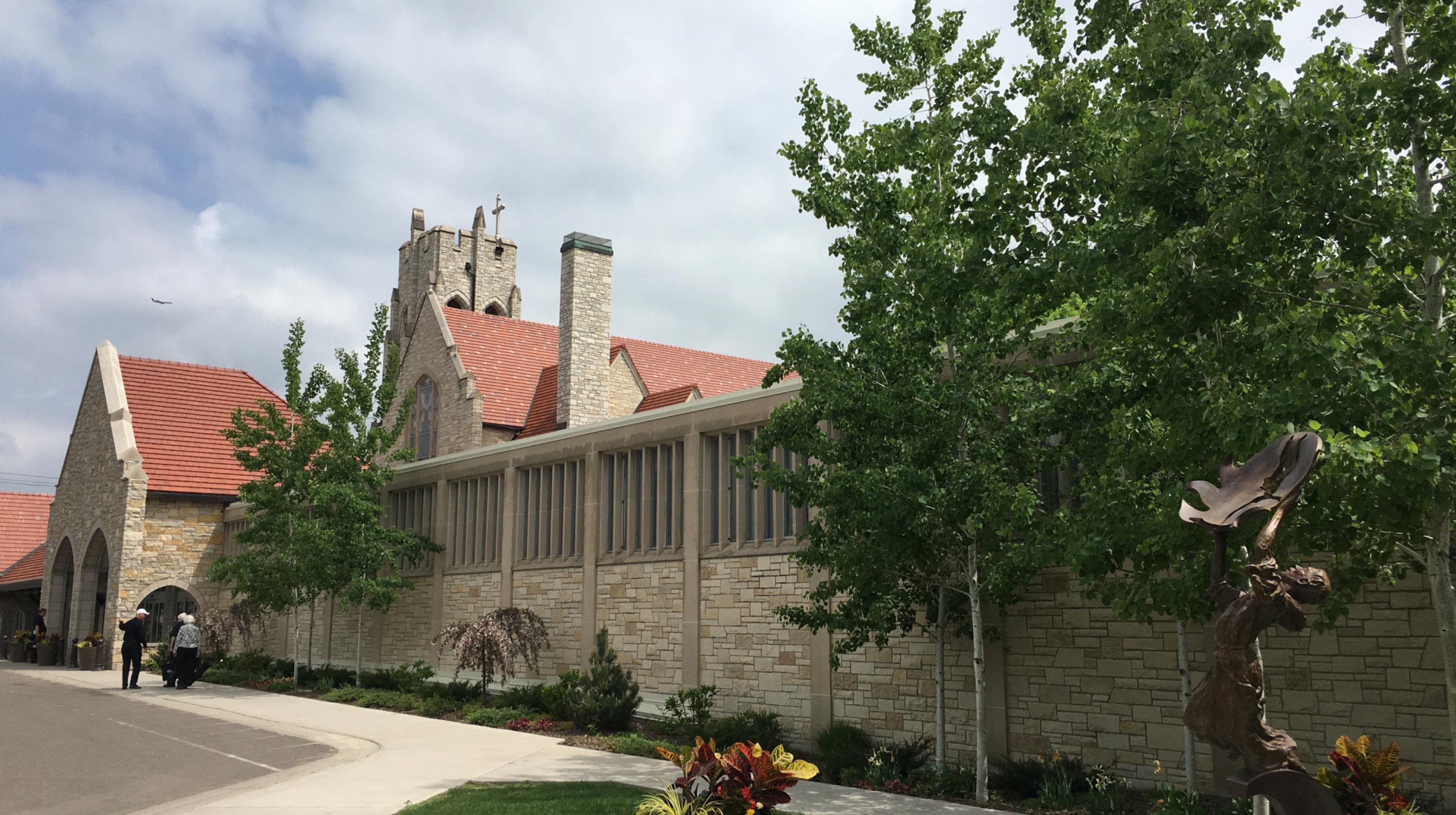 Minneapolis Campus
Sunday Worship
Worship Services at 9, 10, 11am and 12noon
Communion at 8:30am and 12:45pm
Summer Sunday Worship
Begins Memorial Day Weekend and Ends Labor Day Weekend
Worship Services at 9, 10 and 11am
Communion at 8:30am
Wednesday Worship
Wednesday Worship Service at 11am
Wednesday Worship service is the first Wednesday of each month throughout the Regular Worship Season.
No Wednesday Worship service during the Summer Worship Season.
West Campus
Sunday Worship
Worship Services at 9, 10 and 11am
Communion at 8:30 and 11:45am
Summer Sunday Worship
Begins Memorial Day Weekend and Ends Labor Day Weekend
Worship Services at 9 and 10am
Communion at 8:30am
Sundays for Kids
Children are always welcome at worship. There is also nursery and Sunday School available during most services. And our youth choirs sing on most Sundays.
Opportunities to Get Involved
As you read your Sunday bulletin insert you'll be simply amazed at how many opportunities there are for learning, service, and fellowship. In addition, each week we have people in the Narthex to help welcome folks to church and help them discover where they'd love to serve.
Feel free to contact our Coordinator of Service and Outreach, Laurie Hancer, for more information about service, outreach, and volunteer opportunities or to be directed to other staff who can answer questions about other church programs and offerings.