Counseling
A place of safety, wisdom, care, and support.
We're Here to Help
Mount Olivet Lutheran Church is one of the few churches in America, which provides professional counseling services to deal with the tensions, pressures, changing attitudes, and stresses of today's living for its members and the community. Our services help people work through their problems through the use of counseling, psychotherapy, and/or medication in a supportive Christian setting.  Our therapists include two clinical psychologists and four marriage and family therapists, who offer therapy for children, adolescents, couples and families. A variety of therapy groups are also offered. We also have a consulting psychiatrist and a medical Internist who provide medication management and assessment.
Counseling is offered at our Minneapolis Campus at 1804 West 50th Street or 5000 Logan Avenue South, Monday through Friday.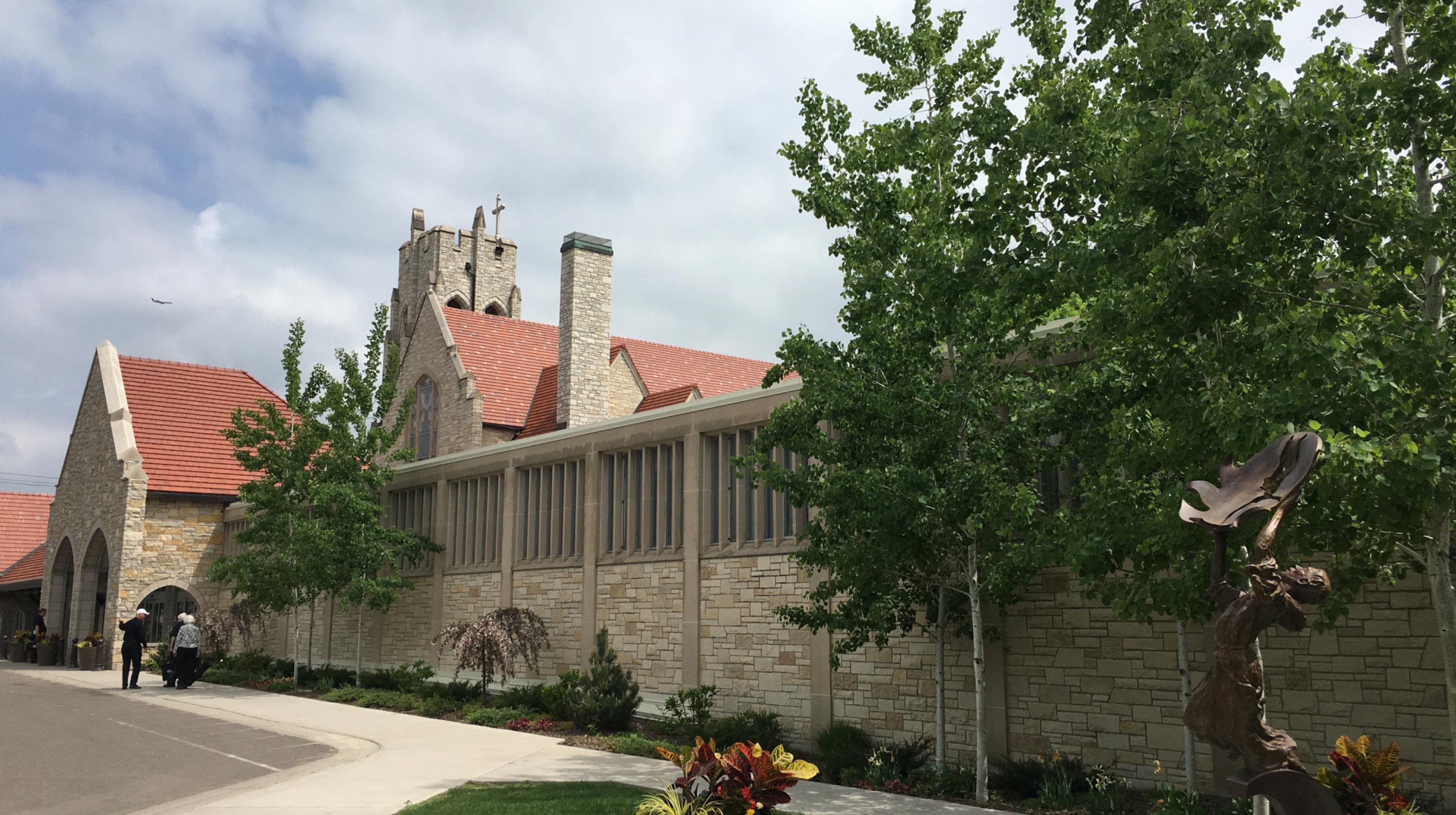 Counseling Staff Info
John R. Henrich, M.Div., PsyD.,LP, Director
John is the Director of the Counseling Service and a licensed psychologist with a background and training in counseling, teaching, pastoral care and counseling, and nonprofit consultation. He has served as a Lutheran pastor, hospital and hospice chaplain, interim minister, and psychiatric hospital technician (mental health professional). A graduate of Muhlenberg College (BA, English), the Lutheran Theological Seminary at Philadelphia (M.Div, pastoral counseling), and the Minnesota School of Professional Psychology (PsyD), he has training and expertise in assessment, psychotherapy, and clinical supervision.  John works with individuals and couples. He is trained and experienced in offering EMDR and hypnosis with clients struggling with depression or anxiety. John works five days a week at Mount Olivet Counseling Service. He has been a licensed psychologist since 2000.
Shannon Himango, MA, LMFT
Shannon provides the general practice of counseling for clients age 7 through adulthood, couples and families. Her focus involves increasing awareness of patterned behavior, stress/conflict management, self-talk, relationships to others and intentionality in self-care to create a healthier lifestyle for the future.  She utilizes cognitive behavioral, narrative and solution focused therapies as well as creative art therapy and play therapy techniques. Her areas of interest: Anxiety and Depression, Relationship Issues, Couples and Families, Individuation and Personal Growth, Parenting Support/Coaching, Divorce Transition and Co-parenting Support for Children and Families, Assertive Communication Skills, Mindfulness, Relaxation Practices, Work-Life Balance, Eldercare Issues, Sexual Concerns, Sexual/Gender Identity, and LGBTQ Affirmative. Shannon works five days a week at Mount Olivet Counseling Service. She has been a Licensed Marriage and Family Therapist since 2006.
Jillian Simpson, PsyD.,LP
Jillian is a graduate of North Central University (BS Psychology) and earned an MA in Counseling Psychology from Bethel University and a Psy.D. from the University of St. Thomas. She has worked as a psychologist at Hazelden and Health Partners, and has expertise in working with chemical dependency and complicated trauma. She also enjoys working with young mothers in transition to parenthood. Jillian works four days a week at Mount Olivet Counseling Service. She has been a licensed professional counselor since 2011 and a licensed psychologist since 2013.
Gayle Vaughan, MA, LMFT
Gayle holds a Bachelor of Environmental Design from the University of Minnesota, an MA in Counseling Psychology from University of St. Thomas, and a school counseling license from St. Cloud State and Marriage and Family Therapy certificate from Saint Mary's University. Her day job is school counselor in Lakeville, and she enjoys coming to Mount Olivet to talk with adults, for both couples and individual counseling. Gayle works two evenings a week at Mount Olivet Counseling Service. She has been a licensed school counselor since 2002 and a licensed marriage and family therapist since 2008.
Sara Watne, MA
Sara holds an MA in Counseling Psychology and a certificate in Child and Adolescent Mental Health from Bethel College. She is a Licensed Professional Clinical Counselor. Sara believes in the equality and equal access of counseling services for all. She has worked with diverse populations in many settings since beginning mental health work in 2003. At Mount Olivet she provides individual, couples, and group therapy for children ages four and up, adolescents and families. Sara utilizes traditional "talk therapy" with adolescents and adults and a play therapy approach with younger children. In working with groups, Sara draws on the shared strength of group members to facilitate growth and healing. In all her work she keeps in mind something Mister Rogers once said, "Anything that's human is mentionable, and anything that is mentionable can be more manageable." She sees clients three days a week and takes evening appointments on Tuesdays.
Fredrick Ferris, MD
Dr. Fredrick O. Ferris is a graduate of the University of Minnesota Medical school and is board certified in Internal Medicine. He has practiced Internal Medicine in St. Paul since 1977. One of his interests in primary care is mental health disorders. He has been seeing patients at the Mount Olivet Counseling Clinic once a month for the last 15 years. He has been a member of Mount Olivet Lutheran Church since 1972.
Ron Groat, MD, Psychiatrist
Dr. Ron Groat has a private psychiatry practice in Minnetonka providing psychiatry for adults and older adolescents. He provides medication assessment and consultation for existing clients of Mount Olivet Counseling and coordinates care with Mount Olivet therapists and other health care providers.
Anne Lied, Office Manager
Anne is the office manager and "communication hub" of the Counseling Service, scheduling appointments and providing office support for the therapists. Anne enjoys gardening and romping in the yard with Barney her rescue dog, when she is not answering phones, making appointments and keeping the center staff organized.
Group Counseling Opportunities
Minneapolis Campus Groups: 1804 W 50th St, Minneapolis 55419 (unless otherwise stated)
Cost for Support Groups: Mount Olivet members $10.00 per a session, non members $20.00 per a session.
Winter groups: January 15 – March 19
Contact: Anne Lied by phone at 612.927.7335 or by email for more information.
Parent Connect (Mpls – Tuesdays 6:00-7:00 pm) A support group for parents who are looking to connect with other parents and learn hot to manage parenting stressors in everyday life. Single parents welcome.
Transitions in Grief and Caregiving (Mpls –  Wednesdays 2:00-3:00 pm) For adults who are feeling overwhelmed by aspects of daily life in adjusting to the loss of a spouse or the role of primary caregiver.
MindMasters for Anxiety & Depression (Mpls – Wednesdays 4:00-5:00 pm) Psychotherapy groups for adults of all ages and genders coping with depression, anxiety and related concerns.
Adult Counseling Forms
Please contact Anne Lied, Counseling Office Manager at 612.927.7335 to make an appointment before downloading and filling out one of the forms below.
New Client Individual Counseling
Children Counseling Forms
Couples Counseling Resources
Helpful Books to Read about Marriage & Relationships
Why Marriages Succeed or Fail; And How You Can Make Yours Last, by John Gottman, PhD (1994)
The Seven Principles for Making Marriage Work by John Gottman, PhD (1999).
Wired for Love: How Understanding Your Partner's Brain and Attachment Style can Help you Defuse Conflict and build a secure Relationship by Stan Tatkin, PsyD (2011)
After the Affair: Healing the Pain and Rebuilding Trust When a Partner Has Been Unfaithful, by Janis Spring, PhD (2012)
Affairs: A Guide to Working through the Repercussion of Infidelity, by Emily Brown LCSW (1999)
Take Back Your Marriage; Sticking Together in a World That Pulls us Apart by William Doherty, PhD (2001)
The Five Love Languages; How to Express Heartfelt Commitment to Your Mate, by Gary Chapman, Ph.D (1995)
Marriage in Motion, The Natural Ebb and Flow of Lasting Relationships, by Richard Schwartz, MD and Jacqueline Olds, M.D. (2000)
Additional Counseling Resources
Marriage Preparation Retreat
What's Next?
To schedule an appointment or get more information about the Mount Olivet Counseling Service please contact Anne Lied at 612.927.7335 or by email