Counseling
Mount Olivet Counseling Service: a place of compassion, healing, and guidance
We're Here to Help
Welcome to Mount Olivet Counseling Service! We are so glad that you have found us. We are a team of trauma-informed mental health professionals who support individuals, couples, families, and children ages 10 and up to work through the many struggles and challenges that life presents. We provide traditional talk-therapy, mindfulness-based therapy, and medication management.
We know that life can be hard, scary, painful, confusing, messy, and so many other words that don't feel good. The truth is, we all need help from time to time. Life is filled with goodness but also with loss, trauma, illness, and ruptured relationships. Not one of us will ever be untouched by life's painful experiences. When you come to us for support, you can rest assured that you are not alone and there is nothing wrong with you. Now is the time to ask for help.
All are welcome at Mount Olivet Counseling Service. We want you to feel more peace and belonging within yourself, your relationships, and your community. We are here to support you where you're at by providing spiritually and culturally sensitive care.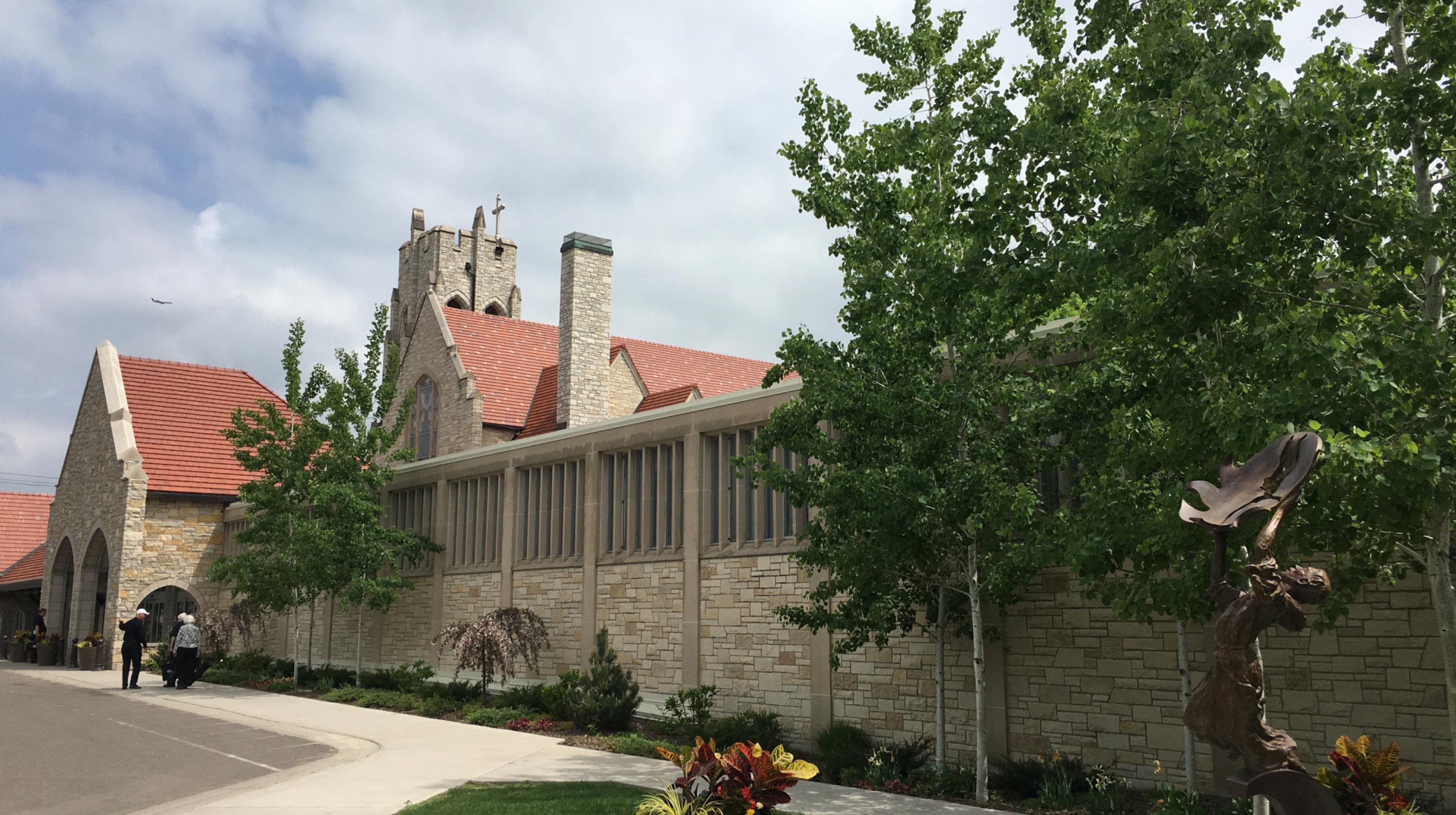 How We Can Help!
Our team is well trained to address concerns that include, but are not limited to:
Anxiety
Depression
Addiction recovery
Trauma recovery
Low self-esteem
Loneliness
Grief and Loss
Relational distress
Life transitions
Cultural identity
We team up with you to strengthen and enhance your innate qualities and experiences of:
Resiliency
Compassion
Mindfulness
Healing
Belonging
Peace
Counseling Staff Info
Sara Watne, MA, LPCC
Sara is a Licensed Professional Clinical Counselor (LPCC), holds an MA in Counseling Psychology and a certificate in Child and Adolescent Mental Health from Bethel University. She has provided mental health services to a diverse clientele since 2003. At Mount Olivet she provides counseling to children beginning at age 10, adolescents and adults as well as group facilitation. Sara utilizes Accelerated Resolution Therapy, sand tray therapy, and traditional talk therapy informed by the wisdom of the 12-step recovery approach. Overall, Sara supports her clients' abilities to find strength, growth, health and fulfillment by gaining understanding of themselves as individuals and in relation to those around them. Areas of interest include grief, trauma recovery, parenting support, mood and anxiety disorders and relationship issues.
Nikki Knudson-Dalal, MA, LMFT, LADC
Nikki has been working and volunteering in the mental health/social service field since 1993. Her clinical experience includes working with couples and families in substance abuse clinics, group homes with adults with developmental disabilities, correctional settings, supportive housing for long term homeless, and providing group facilitation/education on chemical health. As a marriage and family therapist and alcohol and drug counselor, she is able to integrate her knowledge of substance abuse and addiction issues and how it affects relationships and the family. She uses a combination of, Strength Based, Client-Centered and Solution-Focused approaches. She assists clients in coming up with their own solutions and ideas for personal insight, change and growth.  She also aims to create a safe and comfortable environment, where clients can freely discuss the topics/issues in their lives that they see as important and valuable.  Nikki's areas of special focus are in, but not limited to the following: Chemical Dependency/Addiction/Recovery (Individuals, Couples and Families), Self-Esteem/Self-Confidence, Relationship Issues, Depression/Anxiety, and LGBTQ/Same Sex Relationships.
Sherri Herman, MA, LPCC
Sherri is a Licensed Professional Clinical Counselor (LPCC) and Clinical Director at Mount Olivet Counseling Service. She earned her MA in Counseling Psychology from the University of St. Thomas in Minneapolis and has been practicing since 2010. Sherri has experience working with adults, adolescents (ages 16+), and couples of diverse cultural identities with issues surrounding depression, anxiety, trauma, life transitions, grief and loss, and more. Sherri's integrative approach to talk therapy rests at an intersection of clinical psychology and spirituality, which is tailored to her clients' values and priorities. Working with Sherri can help you build a stronger and more compassionate inner foundation so that you can experience greater ease in all of your relationships, primarily the one with yourself. Sherri works Monday through Friday, which includes daytime and evening hours.
Ron Groat, MD, Psychiatrist
Dr. Ron Groat has a private psychiatry practice in Minnetonka providing psychiatry for adults and older adolescents. He provides medication assessment and consultation for existing clients of Mount Olivet Counseling and coordinates care with Mount Olivet therapists and other health care providers.
Molly Pach, Office Manager
Molly is the Office Manager for the Counseling Service. She schedules appointments and provides administrative support for the therapists, and strives to create a welcoming and authentic environment for clients. Molly works part-time Monday through Friday.
Rates & Insurance
At Mount Olivet Counseling Service, we highly value our client relationships, quality of care, and accessibility of services. Our standard fees per session are currently $65 for members of Mount Olivet Lutheran Church and $135 for non-members.
We do not bill insurance directly and provide private-pay services only; however, our fees may be reimbursable by your insurance provider or qualify towards your insurance deductible. Generally, you may also use money from a Health Savings Account (HSA) or Flexible Savings Account (FSA) to cover the cost of counseling sessions. It is important to clarify these details with your provider.
Support Group Opportunities
First Years without Them
Come find healing in the first years following the death of a loved one. Sara Watne, MA, LPCC leads this support group which utilizes contemplative practices, poetry, film clips and discussion to encourage participants along their path of mourning and reconciliation. All classes will be located at the Mount Olivet Counseling Service, 1804 W 50th St. Minneapolis MN 55419. Each eight-week session is $100. To register click on the sessions below.
Dates:
Fall session: Thursdays, September 14 through November 2, 8 meetings, 3-4:30pm
For more information Contact Molly at 612.927.7335 x 110 or mpach@mtolivetcounseling.org  
Couples Counseling Resources
Helpful Books to Read about Marriage & Relationships
Why Marriages Succeed or Fail; And How You Can Make Yours Last, by John Gottman, PhD (1994)
The Seven Principles for Making Marriage Work by John Gottman, PhD (1999).
Wired for Love: How Understanding Your Partner's Brain and Attachment Style can Help you Defuse Conflict and build a secure Relationship by Stan Tatkin, PsyD (2011)
After the Affair: Healing the Pain and Rebuilding Trust When a Partner Has Been Unfaithful, by Janis Spring, PhD (2012)
Affairs: A Guide to Working through the Repercussion of Infidelity, by Emily Brown LCSW (1999)
Take Back Your Marriage; Sticking Together in a World That Pulls us Apart by William Doherty, PhD (2001)
The Five Love Languages; How to Express Heartfelt Commitment to Your Mate, by Gary Chapman, Ph.D (1995)
Marriage in Motion, The Natural Ebb and Flow of Lasting Relationships, by Richard Schwartz, MD and Jacqueline Olds, M.D. (2000)
Additional Mental Health Resources
Grief and Loss Resources
Books on Grief and Loss:
For adults:
This Thing Called Grief: New Understandings of Loss by Thomas M. Ellis
It's Okay to Laugh (Crying is Cool too) by Nora McInerny Purmor (she's also done a nice TED talk on grief)
Understanding Your Grief: Ten Essential Touchstones by Alan D. Wolfelt
For kids:
Ida, Always by Caron Levis
The Memory Box by Joanna Rowland
The Invisible String by Patrice Karst
Annie and the Old One by Miska Miles
Children also Grieve: Talking about Death and Healing by Linda Goldman
I Miss You, a First Look at Death by Pat Thomas
Badger's Parting Gifts by Susan Varley
When Your Grandparent Dies, a Child's Guide to Good Grief by Victoria Ryan
I'll Always Love You by Hans Wilhelm
Nana Upstairs and Nana Downstairs by Tomie dePaula
Chester Raccoon and the Acorn Full of Memories by Audrey Penn
When Dinosaurs Die, a Guide to Understanding Death by Laurie Krasny Brown and Mark Brown
Chemical Health Resources
Marriage Preparation Workshop
Mount Olivet provides an ideal setting and expert support for Christian weddings. The beautiful Main Sanctuary and lovely Serley Chapel at our Minneapolis Campus, as well as the Chapel at our West Campus, are designed to accommodate most wedding requirements. The Mount Olivet pastors and wedding coordinator offer special care to each and every wedding couple. We believe that entering into marriage and planning the wedding ceremony deserve the best and most careful preparation.
Marriage Preparation Workshop
2024 Dates:
January 27, 9:30am-3:30pm, via Zoom. Cost: $150, plus $35 scoring fee for the Prepare Inventory. Lunch voucher included. Register by January 15.
April 20, 9:30am-3:30pm, in person at Mpls Campus. Cost: $150, plus $35 scoring fee for the Prepare Inventory. Lunch included. Register by April 4.
September 21, 9:30am-3:30pm, in person at the Minneapolis Campus. Cost: $150, plus $35 scoring fee for the Prepare Inventory. Lunch included. Register by September 5.
Facilitated by: Shannon Himango, MA, Licensed Marriage and Family Therapist
As part of planning for your life together, we invite you to participate in a very important, practical and relevant marriage preparation workshop.  This fun and engaging 4 hour workshop, along with the completing the Prepare Questionnaire and talking through the results with a Pastor or Prepare facilitator, is designed to enrich your relationship as a married couple; focusing on important topics like positive communication skills, healthy conflict resolution, financial management; and spirituality. You will have ample time to discuss the topics and materials together as a couple as well as with the other participants. These are all areas we hope will be helpful to you as you mark this momentous occasion, and begin your married life together!
Some feedback from past participants:
"I think the communication section was great.  Helpful ideas and ways to approach difficult conversations."
"I believe I will be able to use these practical skills, especially about how to approach conflict."
"I feel armed with info about avoiding potential pitfalls before they might arise."
"I enjoyed learning about the many types of intimacy that can be important for couples to deepen their relationship.'
To register click on the dates above or contact Molly Pach by email or at 612.927.7335, ext. 10.
COVID Updates
October 2022
At Mount Olivet Counseling Service, contributing to the safety, health, and wellbeing of our clients is among our most basic and highest values. We have established a COVID-19 Preparedness Plan, and we have continued to modify our practices considering MN Department of Health and CDC guidelines so that you can visit our counseling center with trust, ease, and peace. Please see below for the latest details.
COVID Vaccination Requirement
All staff at Mount Olivet Counseling Service are required to be fully vaccinated by October 1, 2021. Any staff members or volunteers who receives a religious or medical exemption from vaccination will be required to submit a weekly negative COVID test to the HR department at Mount Olivet Lutheran Church.
Physical Distancing
When possible, physical distancing of 6 feet or more will be maintained.
Masks
All unvaccinated clients are required to wear masks in indoor, public spaces. Staff, and vaccinated clients are not required to wear masks in public spaces but they are encouraged to do so whenever community spread of COVID is high.
Isolation Protocol and Notifications
If any staff members test positive for COVID, they will follow current CDC guidelines for isolation.
If any clients tests positive for COVID within 2 days of an in-person visit, they should contact our office to notify us of the exposure so we can take appropriate precautions to prevent further spread, according to CDC guidelines.
Thank you
We look forward to serving you at Mount Olivet Counseling Service. In the meantime, please reach out to us with any questions about scheduling or planning an upcoming retreat.
Warmly,
Sherri Herman, MA, LPCC
Clinical Director
Asking for help is a very positive step to take. You can do this.
Click below to begin the process of connecting with one of our counselors.

First you will complete the Appointment Request page, and then you will receive an email invitation to the Empathic Client Portal to complete and submit your intake information.

Once we receive all of your intake information, we'll do our best to match you with the best counselor based on your needs and preferences, and then we'll help you get scheduled. Please be aware that submitting your information is not a guarantee of services; however, we will do our best to help you get your needs met.

Thank you for reaching out to us!

New Clients Only - Request an Appointment
Contact Us
Phone: 612.927.7335 Email: hello@mtolivetcounseling.org. Our office is open Monday through Thursday with daytime and evening availability. Our Office Manager Molly Pach is available for phone calls between the hours of 8:30am and 12:00noon, Monday through Thursday, at 612.927.7335 ext 110. Calls and emails are responded to within 24-48 business hours under typical circumstances. Thank you for connecting with us, we look forward to serving you.