Volunteer Here
Grow in your relationship with God and others by sharing your gifts at Mount Olivet Lutheran Church!
Volunteer Opportunities
Become a Vital Part of the Mount Olivet Community
Do we need your help in keeping a congregation like Mount Olivet running? Of course. But even more, volunteering at Mount Olivet offers you a way to be woven more deeply into the fabric of this congregation, grow in your faith, and form lasting relationships. Let us help you match your gifts, skills, and experiences with one of the many volunteer opportunities at church.
Our Coordinator of Service and Outreach, Laurie Hancer, can get you started! You can reach Laurie at 612.767.2267 or email.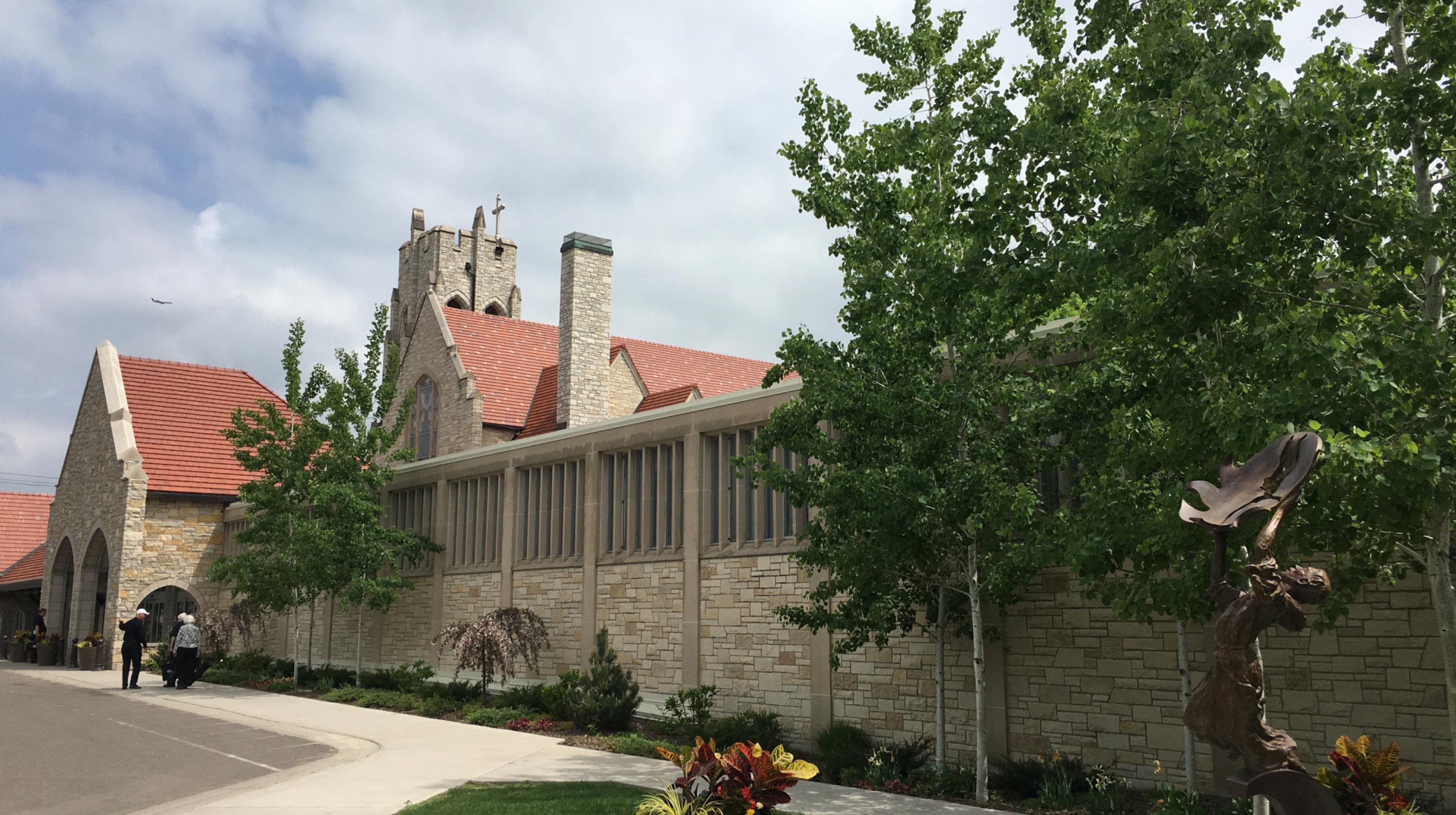 Worship
There are many ways to help make our Sunday Worship Services a welcoming environment where everyone who comes through our doors has an opportunity to celebrate our faith, enjoy our choirs, and hear an inspiring message from our pastors.
Our Sunday morning Hospitality Teams create a warm and welcoming atmosphere and offer friendly hello to members and visitors before each worship service.
Our Parking Lot Attendants help those attending services and/or special events find parking quickly and easily.
Worship Preparation creates opportunities for volunteers to be on the Altar Guild to prepare the worship service or as Pew Cleaners to make our pews fresh and ready for our many services.
When you join the Usher Crew you are our Worship Ambassadors who meet and welcome guests and members as they enter the sanctuary and answer questions and concerns.
Children & Family Ministry
Our Sunday mornings provide numerous opportunities to share your gifts with our children. Caring for and playing with children in the nursery or teaching Sunday School. You also can be a helper to teachers with preparations and duties as well as assist in the combined choir and Sunday School classes. Assist one-on-one with a special needs child or be a Sunday School Superintendent that assist the teacher handing out supplies and taking attendance. These volunteer opportunities can be "job-shared" or as a substitute.
Vacation Bible School Staff & Counselors – Guide and assist a small group at both Mpls & West Campuses.
Youth Ministry
Mount Olivet has a long history of encouraging and supporting our youth and offers many ways for our volunteers to journey this with them.
Junior High programs like Adopt-a-Grandparent, Confirmation, Food Drives, Jr. High small groups, and Sunday Serve all provide opportunities for you to be surrounded by their enthusiasm and be a part of their faith growing experience.
Hi-League is our High School program and as a small group leader you can develop a deeper relationship and provide a critical role as they continue their faith journey and navigate the road to adulthood.
Adult Ministry
Mount Olivet has a myriad of adult classes, fellowships and events. As a volunteer, you can become a Living the Message Small Group Facilitator by leading a discussion of assigned biblical text once a month. Share your skills and expertise by helping to plan, promote, lead or teach classes, seminars, workshops, or events that contribute to members' needs and interests in a faith-connected setting.
Congregational Care
Mount Olivet's Care Ministry provides opportunities and assistance for all members and their families, bringing physical, spiritual and emotional healing of Christ to persons in need. As a Care Ministry volunteer you share Christ's love by training to become a Caregiver who provides unconditional support and friendship to members who may be bereaved, homebound, lonely or in need of friendship.
Link Callers provide friendly phone calls of encouragement, and Transportation drivers bring our homebound to Mount Olivet for communion and lunch.
Our Prayer Shawl Ministry combines knitting with prayer in creating shawls for those who are ill and our Prayer Ministry team members set aside time each day to pray for specific requests.
There are so many opportunities for you to be a blessing to those who need prayer and support!
Facilities
Assist with keeping our church grounds blooming and beautiful. This is a great way to share your own gardening skills and expertise with our Master Gardener. Our Creation Care Team promotes God's creation throughout our church and community by working on various projects in the areas of worship life, education, buildings and grounds, outreach and affiliate ministries.
Kitchen
On a weekly basis, Mount Olivet kitchen staff and volunteers prepare and serve food to hundreds of people each week, making good use of both our fantastic kitchen and welcoming fellowship hall. Volunteers are always needed to set tables, prepare foods, serve meals, and be an assistant to our chefs before, during and after events. The Dorcas Society hosts funeral receptions and uses volunteers to help prepare and serve much appreciated refreshments following a funeral or memorial service.
Music Ministry
For more than 90 years Mount Olivet has placed great emphasis on its music ministry and programs, and volunteer opportunities come in many different arenas and ages. Senior Choir Members and Cathedral Choir Members (9th-12th grade) lead the congregation in worship most Sundays September through May. Chancel Ringers, Chancel Choirs (7th-8th grade), Pre-K through 6th grade choirs, and instrumentalists all contribute to our music programs. We are grateful for volunteers to assist our choir directors on a weekly basis or for special performances by taking attendance and by organizing and distributing choir robes and music.
What's Next?
Connect with our Coordinator of Service and Outreach, Laurie Hancer, to find out about all the volunteer possibilities at Mount Olivet. You can reach Laurie Hancer at 612.767.2267 or by email.