We Are Here For You
Mount Olivet Care Ministry seeks to provide opportunities and assistance for all members and their families, bringing the physical, spiritual and emotional healing of Christ to persons in need.
Whether you are interested in sharing Christ's love by becoming a volunteer or seeking help through a care ministry, Mount Olivet Church welcomes the opportunity to assist you in any way we can.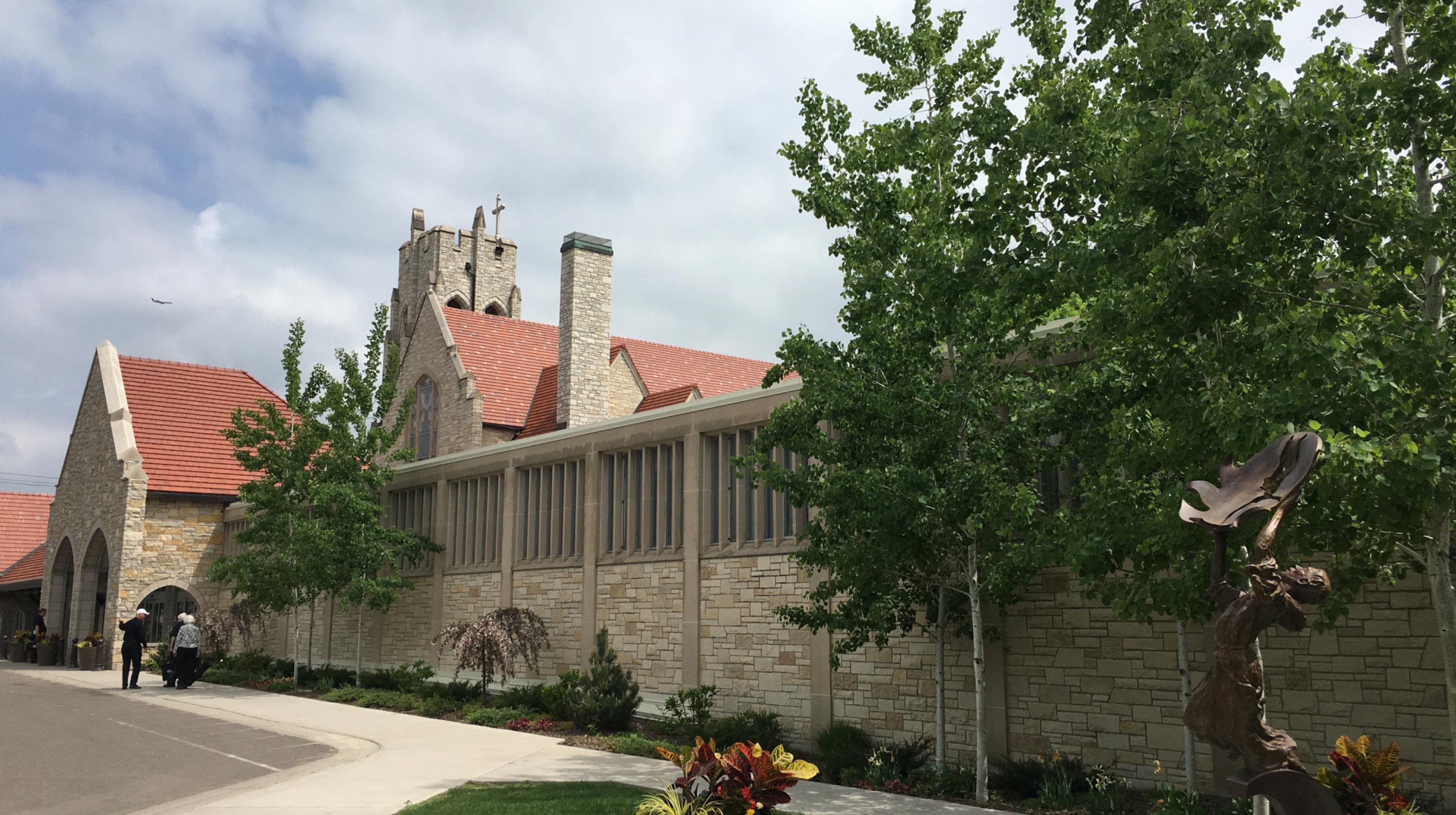 Young in Heart
Young in Heart is one of the longest perpetually running groups at Mount Olivet Church. Organized in 1957, the Young in Heart Club celebrated their 60th anniversary in 2017.
Young in Heart is simply an opportunity for adults ages 65 plus to get together for lunch, conversation and entertainment during the months of October through May.
Young in Heart has been blessed these many years with strong lay leadership and a commitment to Mount Olivet Church and its many and varied ministries. Young in Heart, through its generosity, helps support Pastor Linton Scott's inner-city ministry. Pastor Kurt Kalland serves as pastoral advisor to the Young in Heart Group.
Questions?  Contact:  Ann LaBree at 612-767-2288 or by email.
Young in Heart Luncheon, Minneapolis Campus, 12noon.  Young in Heart members and their friends are invited to attend monthly luncheons with entertainment and fellowship.  Cost to attend is $9.00/luncheon and donations to Mount Olivet's Inner-City Ministry are welcome.
Reservations can be made in the church office at 612.926.7651
Homebound Ministry
Members who are unable to come to church on a regular basis can receive communion, occasional caregiver visits, phone calls from a link caller, or attend special events designed for Homebound members at the church.
Please contact Ann LaBree at 612.767.2288 or by email for more information regarding Homebound support for a parishioner.
Prayer Shawl Ministry
Members of this ministry knit prayer shawls to be shared with Mount Olivet members and friends who are in need of support and prayers from their church. The gift of a prayer shawl is a lovely reminder of the care and compassion given by members of this ministry.
Please contact Andrea Brown at 612.767.2209 or by email for more information or to join the Prayer Shawl Ministry.
Prayer Ministry
Are you in need of prayer support? Specific requests, whether personal or for the work of the church are welcome anytime. If you or someone you know is in need of prayer support, please call our prayer line at 612.767.2300, or click here to send a confidential prayer request.
On-Call or Hospital Calls
Mount Olivet has a dedicated pastor on-call to serve members in times of need 24 hours a day, 7 days a week. Members should contact the main phone number of 612.926.7651 for information on how to reach the pastor on-call in case of emergency.
**HOSPITALIZATIONS – To report a hospitalization and/or request a visit, please call 612.926.7651 and ask for pastoral care. Due to HIPAA laws, hospitals are no longer able to notify the church.
Caregivers
A ministry of friendship.
Caregivers are specially trained volunteers who provide unconditional support and friendship to members who are hospitalized, bereaved, homebound, lonely, mentally ill, or otherwise in crisis.
Please contact Julie Goodman at 612.767.2208 or by email for more information or to request a caregiver.
Link Callers
Our link callers provide a telephone link between a Mount Olivet volunteer and a parishioner who may be lonely, elderly, homebound, infirmed, mentally ill, bereaved, or for some other reason, may benefit from regular telephone contact with a volunteer.
For more information or to become a member of the Link Caller ministry, please contact Julie Goodman at 612.767.2208 or by email.
Mental Health Task Force
A cross-functional team comprised of health professionals and lay people to encourage and provide education that raises awareness and reduces the stigma associated with mental health issues.
For more information or to become a member of the task force, please contact Andrea Brown at 612.767.2209 or by email.
Parish Nurse
The primary role of a parish nurse is to be an advocate in matters of health and wellness for the members of Mount Olivet Church.
Please contact Andrea Brown at 612.767.2209 or by email to request a visit.
Community Health – COVID 19 Vaccine & Testing Information
Click here for Minnesota Department of Health COVID – 19 Testing Information
Vaccination Clinic at Christ Church Lutheran
3244 34th Ave S. Minneapolis, MN 55406
Saturday, May 1, 10 a.m. – 2 p.m.
Registration Required – see below
COVID-19 vaccines open to anyone 16 and older
No cost
No insurance or ID required, but bring your insurance card or ID if you have one.
Second dose appointment made on site (Pfizer)
Contact Pastor Miriam Samuelson-Roberts to get on a list, and a unique registration link will be sent to you. You can:
Fill out: https://forms.gle/GG8e1r1u7tZu2AKy7, or
E-mail: msamuelson-roberts@christchurchluth.org, or
Call: 612-767-8917
Only residents in eligible ZIP codes can register:
Hennepin County: 55343, 55344, 55369, 55404, 55405, 55406, 55407, 55408, 55409, 55411, 55412, 55413, 55414, 55415, 55418, 55420, 55422, 55423, 55425, 55426, 55427, 55428, 55429, 55430, 55443, 55444, 55445, 55454, 55455, 55467
Ramsey County: 55101, 55102, 55103, 55104, 55106, 55107, 55109, 55113, 55117, 55119, 55126, 55127, 55128, 55130, 55144, 55146, 55155
Dakota County: 55118, 55122, 55124, 55306, 55337
Anoka County: 55433, 55432, 55421, 55448
Please visit MN.GOV/FINDMYVACCINE to find information regards receiving the COVID 19 Vaccine.
If you are 16 or older you can sign up to be randomly selected to receive the vaccination either online or by phone at
Online: MN.GOV/FINDMYVACCINE
Phone: 83.431.2053
Vaccines through healthcare providers
Allina:  612.262.5533
Health Partners:  If you have an account you can access their latest vaccine information and how members can register.
Online: healthpartners.com/covid-19/vaccine-faqs/
Phone: 952.883.6000
Park Nicollet: 800.862.7412